Triantan & Carrl Myriad @ The Loaded Dog

8PM, Saturday 24th March 2007
By Sandra Nixon
Posted Thursday, March 1, 2007
Triantan ('triangle') are the vocal trio Judy Pinder, Miguel Heatwole and Anthony Woolcott, doing mostly traditional Celtic songs some in Gaelic, with strong voices, harmonies and rhythm, nicely judged bodhran accompaniment, and strong visually with the two men in magnificent plaids flanking Judy in black.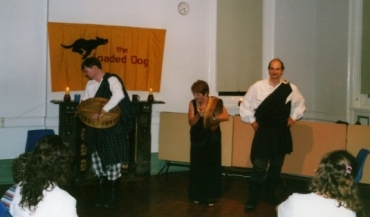 "Triantan are a wake-up call for anyone who thinks Celtic music is misty stuff sung by over-dubbed females who look and sound as though shamrock is a narcotic. Triantan's robust material ranges from fun slip-jigs and tragic love to warrior-stuff that would make a Haka quail." (Chris Clarke, 2005)

Carrl Myriad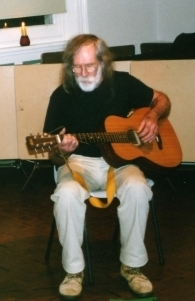 Singer/songwriter Carrl Myriad is usually seen with The Ragged Band, but tonight will be performing solo. Over his musical career he has spend time in many genres, and his repertoire shows this: Bush Music, Rock, Country, Folk, and of course, Celtic.
He is of Cornish heritage, is prominent in the Cornish Cultural Revival, and sings in English, Cornish & other Celtic languages.

8pm - promptly with floor acts (doors open 7.40)