George Papavgeris + Walters & Warner @ The Loaded Dog

8pm Saturday 8th March $20/18
By Sandra Nixon
Posted Friday, January 25, 2008
"George is something special ..." (Martin Carthy MBE)
"Songs you feel you've known all your life, or that you wish you did" (Hamish Currie, Tudor Folk)
George Papavgeris
is a recent addition to the world of singer-songwriters, but has already shown an outstanding talent for identifying an ignored subject crying out to be the subject of a folk song. He then writes song after song that are immediately recognised as undiscovered standards. (Faversham Folk Club)
George was bom in 1953 in Greece, where he spent the early part of his life. During that time he became immersed in many of the finest classical traditions in European music. Having absorbed the varying styles and tastes of music over the decades, he came to the U.K. in 2000 and followed up his earlier acquired interest in U.K. Folk.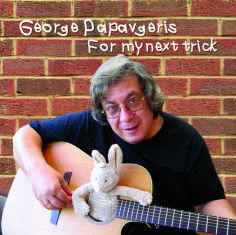 George has been influenced by both traditional and contemporary artistes and especially by singer/ songwriters. Tom Lehrer's songs in particular are among his favourites. Using all the influences he has absorbed, together with his wide and keen observations of the lives of ordinary people in general, he started to write songs in 2001. Since then George's output has been prolific, with a steady stream of new songs, all of musical excellence and showing great powers of observation. He manages to find exactly the right words to suit his needs. In addition to this he is able to view situations from a variety of perspectives. Many of his songs are such that they invite audience participation.
Martin Carthy says of him, "George is something special", while the likes of Vin Garbutt, Roy Bailey, Andy Irvine, Roy Harris, Martyn Wyndham-Read, Johnny Collins, Cloudstreet and many others are asking to sing or record George's songs.
Walters & Warner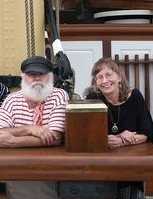 Dog regulars Margaret Walters and John Warner are traditional-style singers with wide-ranging repertoires biased towards chorus songs and songs of history, industry and the environment. John is renowned for his well-crafted songs and Margaret for her warm, rich voice. They perform their memorable songs with energy, conviction, humour, and fine, bristling harmonies. John is an accomplished musician on 6 and 12 string guitars, and also plays harmonicas, whistles and the bodhran.