George Papavgeris & his Los Marbles + Vicki Swan & Jonny Dyer (UK) @ The Loaded Dog

8pm, Saturday 16th April, 2011, $25/20
By Sandra Nixon
Posted Friday, December 10, 2010
2 main acts - no support act

George Papavgeris & his Los Marbles
George started writing songs in 2001 & to date has written 212 songs & made 8 CDs. George's output has been prolific, with a steady stream of new songs, all of musical excellence and showing great powers of observation. He manages to find exactly the right words to suit his needs. In addition to this he is able to view situations from a variety of perspectives. Many of his songs are such that they invite audience participation.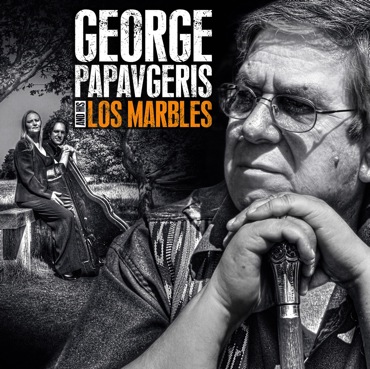 But there's only so much a man with a guitar can do, so George asked Vicki Swan & Jonny Dyer to join him on an album, & in his words - we exploited every opportunity to play and sing together in each other's sets at festivals. The result was inevitable - I started to write songs that required three voices, or keyboards, or nyckelharpa to do them justice. And when I asked them to assume the mantle of my hitherto itinerant "Los Marbles" they happily agreed and through 2009 and 2010 we performed as such at a number of UK festivals, from Sidmouth to Fylde and from Banbury to Bedworth and Chippenham.
With the Los Marbles we provide a much more extensive repertoire than I can ever do on my own, performing a number of songs that require the fuller sound of the trio but also several of my "hits" with a fuller backing, and interspersing them with Vicki's and Jonny's own hit tunes and songs, adding more dimensions and variety to the performance that can keep an audience on their toes - literally - or singing along for hours.

Vicki Swan & Jonny Dyer have developed a strong reputation for a delivering great performances time and time again. Once known mainly for for their instrumental skills with Scottish smallpipes, accordion and even Swedish nyckelharpa, they are now being accepted as impressive song arrangers and writers.
Vicki & Jonny effortlessly blend traditional material with contemporary interpretations whilst equally creating original self penned tunes and songs that are entirely at home in the tradition. Out of this combination they have developed a sound that is both familiar and fresh.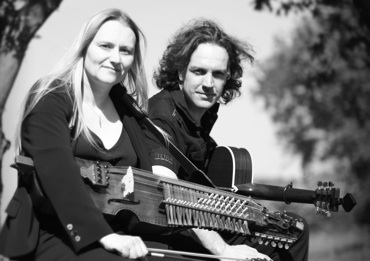 Annandale Neighbourhood Centre, upstairs, 79 Johnston St, Annandale
enquiries 9358 4886
Cost - $25/20
BYO, supper available
BOOKINGS - 9358 4886 or email