Earthquake Victims Fundraiser at Sutherland Acoustic

Thurs 7th April, 2011
By Jenny Watson
Posted Saturday, January 1, 2011
Sutherland Acoustic presents a special concert in aid of the earthquake victims in Christchurch a cause which is of course dear to my heart being an ex Kiwi.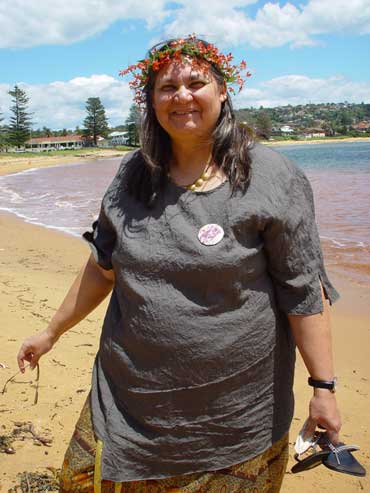 We are lucky enough to have two brilliant soul singers in Trude Aspeling and Sonia Bennett - two wonderful voices who sing directly from the heart covering a broad range of styles - blues, jazz, gospel, soul, traditional, original. They will be performing separately and are definitely worth coming out for but not only will you enjoy a great concert but you will be helping our Kiwi coussies who are doing it tough.
Please come it is going to be a joyful uplifting night and I hope to get a few Kiwis (Maoris too) to perform to give it that mana which is Maori for spirit.
Sutherland District Trade Union Club - The Tradies
Cnr Manchester Road North & The Kingsway, Gymea
Entry: By donatioin
Contact: Maeve (02) 9520 5628 or Jenny on (02) 9576 2301 after 6pm.
Sonia Bennett is one of our most celebrated singer/songwriters with a career spanning 30 years. Apart from her wonderful blues singing, Sonia is famous for her beautiful settings of Denis Kevans poems.
Trude Aspeling - South African born Trude Aspeling is one of the most versatile vocalists in Australia. Her sensational repertoire covers jazz, reggae, soul, gospel. Latin and blues. Her recent album "Sublime" sums her up. She will be appearing with her backing instrumentalists.