Blue Goose & Squeezebox Boogaloo at Sutherland Acoustic

Thursday 10th November, 2011
By Jenny Watson
Posted Sunday, July 31, 2011
Two bands for the price of one!
Blue Goose - an eclectic band of fine musicians who present music from various genres including folk/jug, bluegrass, rock, blues,jazz consisting of the celebrated voice of Sonia Bennett with her powerful vocals and jazzy guitar, multi-instrumentalists Max Gregory and Bruce Stavert plus Ralph Mitchell on bass. Fun, lively with dry humour and audience participation. All bring together a broad range of musical experience and skill and love of music in many guises some original compositions interspersed with refreshing interpretations of songs of many genres old and new combined with a fun approach to playing which makes them great to listen to.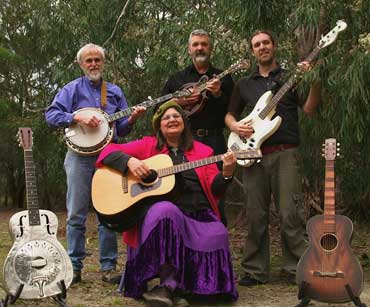 Squeezebox Boogaloo - quite different style they are one of Australia's leading Zydecho/Cajun bands with their music hailing from the deep south of the U.S. with influences from many styles including French Arcadian. A unique sound which is lively, fun and with incredible rhythms which create a party feel and it is ideal music for dancing to. Music to uplift you and make you forget your cares come along and be transported to another world.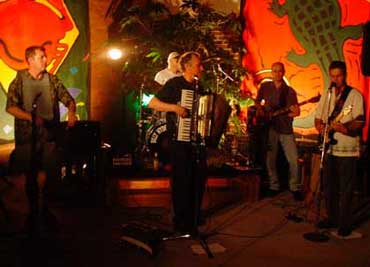 Sutherland District Trade Union Club - The Tradies
Cnr Manchester Road North & The Kingsway, Gymea
Entry: $15 (pensioners $10) (Kids <12 free!)
Contact: Maeve (02) 9520 5628 or Jenny on (02) 9576 2301 after 6pm.
Session Night - Don't forget our monthly session nights (4th Thursday) at 7.30pm. The next one is on Thursday 28th July. Come along to a friendly jam with warm supportive fellow jammers. All welcome. All encouragement given no pressure. Any style or standard is fine. No charge. Held at same place as above but usually in the Plush room which is downstairs past the coffee shop. For more info call (02) 9520 6180.
Tune Session Night - 4th Friday of the month from 7.30pm. (Kaimea Room). Stringed and other instruments welcome. Ability to play with others and have basic chord knowledge. Welcome to listen. Phone Ian Knight (0438) 830 374.