Mike Jackson at Sutherland Acoustic

Thursday 10th May 2012
By Jenny Watson
Posted Saturday, January 14, 2012
Our guest artist for May will be Mike Jackson.
He is an outstanding artist and one of Australia's favourite live children's entertainers. He will, of course, tailor his show for adults but he still has a distinctly child-like character and one that will be sure to make you feel young at heart.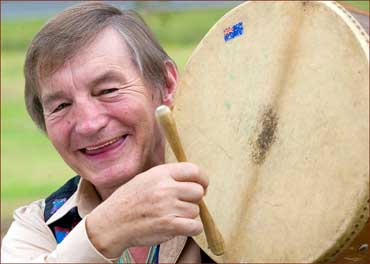 Mike's concerts are joyful, intimate celebrations of life, love and music. He plays 13 unusual instruments including the ocarina, jaw harp, bandonean and the uke (not so unusual these days!). He also performs string weavings (remember them from school, ladies especially) and has over 1000 in his repertoire and does juggling too!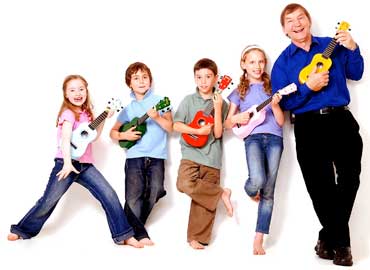 Mike has performed at all major festival and many minor festivals in Australia, UK, Canada and NZ. He has 34 albums and platinum and 4 gold, 15 books with 90,000+ book sales. Wow what figures these are! Amazing guy and well worth taking advantage of this chance to see him as he lives in Melbourne so is not always in our area.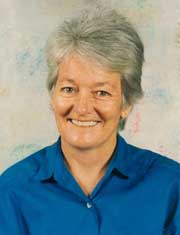 Also Margaret Bradford will be launching her book and CD "Bindi Eye Bop" a wonderful collection of original songs by Margaret and glorously illustrated by local artist Janet Selby. Many of the themes of the songs have environmental mesages so help the little ones to become aware of the need to protect the environment in a most delightful way!
Love to see a big turnout for these two special people, I am confident it will be a special night so try and come along.
Sutherland District Trade Union Club - The Tradies
Cnr Manchester Road North & The Kingsway, Gymea
Entry: $15 (pensioners $12) (Kids <12 free!)
Contact: Maeve (02) 9520 5628 or Jenny on (02) 9576 2301 after 6pm.
Session Night - Don't forget our monthly session nights (4th Thursday) at 7.30pm. The next one is on Thursday 24th May. Come along to a friendly jam with warm supportive fellow jammers. All welcome. All encouragement given no pressure. Any style or standard is fine. No charge. Held at same place as above but usually in the Plush room which is downstairs past the coffee shop. For more info call (02) 9520 6180.
Tune Session Night - 4th Friday of the month from 7.30pm. (Kaimea Room). Stringed and other instruments welcome. Ability to play with others and have basic chord knowledge. Welcome to listen. Phone Ian Knight (0438) 830 374.