Michael Kennedy at Sutherland Acoustic

Thurs 10th June 2010
By Jenny Watson
Posted Sunday, April 4, 2010
Sutherland District Trade Union Club -The Tradies
Cnr Manchester Road North & The Kingsway, Gymea
Entry: $15 (pensioners $10) (Kids <12 free!)
Contact: Maeve (02) 9520 5628 or Jenny on (02) 9576 2301 after 6pm.
Sutherland Acoustic (formerly Sutherland Folk Club) is delighted to present: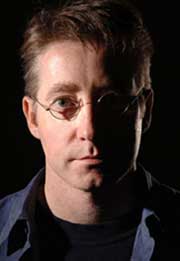 Michael Kennedy is a singer/songwriter from Victoria and possibly the most celebrated voice on the Australian festival circuit. The success of his first album "Digging for Soul" has catapulted him to onto stages across Australia.
His beautiful voice, exquisite songs and a guitar style thrills audiences wherever he plays.
Miguel Heatwole & Anthony Woocott are two thirds of the group Triantán. Triantán is Gaelic for "Triangle". They sing Irish and Scottish songs that will raise the hairs on the back of your neck. They have a broad range of traditional and modern material, in English as well as Gaelic, weaving harmonies in the melodic, unaccompanied style which has become their trademark.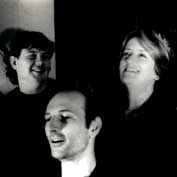 Triantán grew out of the folk-singing sessions of Sydney and have been performing together since 1993. They sing for the pure joy of singing (although they have been known to accept the odd bit of financial incentive ) Individually and collectively, they have appeared at major folk events around Sydney as well as Jamberoo, Glenn Innes, St Albans, Blue Mountains, Majors Creek, Wollumbi and Gulgong Folk Festivals and the National Folk Festival in Canberra . Concert performances include the Irish Famine conference (Macquarie University), New Theatre, Eastside Art's Sydney Folk Gala and numerous folk clubs both in Sydney and further afield.
Session Night - Don't forget our monthly session nights (4th Thursday) at 7.30pm. The next one is on Thursday 24th June (4th Thursday). Come along to a friendly jam with warm supportive fellow jammers. All welcome. All encouragement given no pressure. Any style or standard is fine. No charge. Held at same place as above but usually in the Plush room which is downstairs past the coffee shop. For more info call (02) 9520 6180.
Tune Session Night - 4th Friday of the month from 7.30pm. (Kaimea Room). Stringed and other instruments welcome. Ability to play with others and have basic chord knowledge. Welcome to listen. Phone Ian Knight (0438) 830 374.