Ami Williamson at Sutherland Acoustic

7.30pm, Thursday 9th February 2017
By Jenny Watson
Posted Friday, January 20, 2017
Ami Williamson - Singer, Songwriter, Entertainer. Australia's mst original songwriter. Ami is a Sydney Conservatorium BM Graduate and has studied Opera in Germany. She has performed for Opera Australia in Turandot ad Iolanthe. She has toured nationally with her father John Williamson. WInner of Mars Hill songwriting competition. She has recorded for 2MBS-FM, ABC Classic FM and ABC Radio National and has performed for tv. Amy has recored an EP, live show DVD and two albums.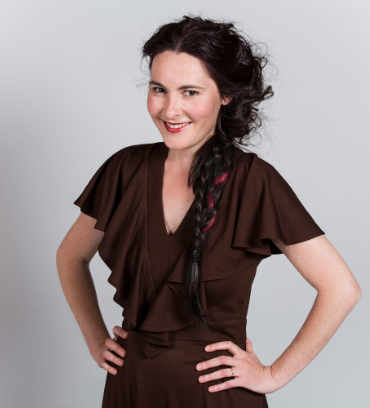 Ami is a unique and outstandingly different entertainer who is unforgettable. Her performances are quirky, upbeat and totally absorbing. A rare talent with a real sence of the theatrical which means a performance by Ami is truely one not to be missed. She is funny, talented and her songs always heartfelt and different.
Sutherland District Trade Union Club - The Tradies
Cnr Manchester Road North & The Kingsway, Gymea
Entry: $15 (pensioners $10) (Kids <12 free!)
Contact: Maeve (02) 9520 5628 or Jenny on (02) 9576 2301 after 6pm.
Session Night - Don't forget our monthly session nights (4th Thursday) at 7.30pm. Come along to a friendly jam with warm supportive fellow jammers. All welcome. All encouragement given no pressure. Any style or standard is fine. No charge. Held at same place as above but usually in the Plush room which is downstairs past the coffee shop. For more info call (02) 9520 6180.
Tune Session Night - 4th Friday of the month from 7.30pm. (Kaimea Room). Stringed and other instruments welcome. Ability to play with others and have basic chord knowledge. Welcome to listen. Phone Ian Knight (0438) 830 374.