Jan Preston at Sutherland Acoustic

Thurs 10th February, 2011
By Jenny Watson
Posted Saturday, November 6, 2010
Australia's 'Queen of the Boogie Woogie Piano' returns
Sutherland District Trade Union Club - The Tradies
Cnr Manchester Road North & The Kingsway, Gymea
Entry: $15 (pensioners $10) (Kids <12 free!)
Contact: Maeve (02) 9520 5628 or Jenny on (02) 9576 2301 after 6pm.
Sutherland Acoustic (formerly Sutherland Folk Club) is delighted to kick off its 2011 series of concerts at the Gymea Tradies Club with Jan Preston, who can best be described as Australia's "Queen of the Boogie Woogie Piano." Her stunning ability as a boogie, honky tonk and ragtime piano player, is matched by a richly resonant voice and a joyful and communicative stage personality.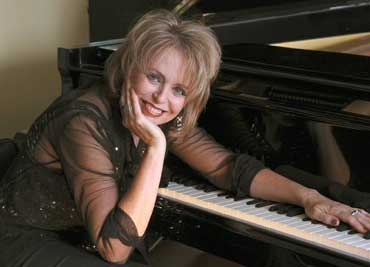 Jan is delighted to be returning to Gymea, having had a great show there last year. She says "I find the audiences in Sutherland Shire are always very responsive, and I love the Tradies Club. Everyone is friendly, it's a great room acoustically, and since I don't play in the area much, it's a great opportunity for lovers of boogie boogie and old style toe-tapping honky tonk piano, to come out and enjoy a drink and meal as well."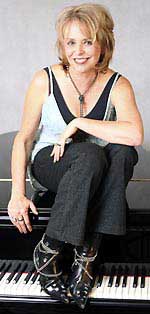 Jan has won 7 music awards for her CDs and film scores, and has sold out concerts in Australia, New Zealand, and Europe.
Jan's best known film composition is the theme for the iconic ABCTV series, "Australian Story" which can be heard nationwide each week.
Jan has a way of fully engaging the audience in her shows, and her mastery of the boogie woogie, barrelhouse and honky tonk piano style, leaves listeners in raptures.

Session Night - Don't forget our monthly session nights (4th Thursday) at 7.30pm. The next one is on Thursday 24th February. Come along to a friendly jam with warm supportive fellow jammers. All welcome. All encouragement given no pressure. Any style or standard is fine. No charge. Held at same place as above but usually in the Plush room which is downstairs past the coffee shop. For more info call (02) 9520 6180.
Tune Session Night - 4th Friday of the month from 7.30pm. (Kaimea Room). Stringed and other instruments welcome. Ability to play with others and have basic chord knowledge. Welcome to listen. Phone Ian Knight (0438) 830 374.