New York Public Library at Sutherland Acoustic

Thursday 8th December, 2011
By Jenny Watson
Posted Thursday, August 18, 2011
Our Christmas concert sees us again featuring the wonderful, vibrant and engaging New York Public Library. (Some of you will remember they were unable to come in October due to illness.) So you have another chance to see them and I know you won't be disappointed. The New York Public Library a long established band with a wealth of experience that is above all fun and a good antidote to the hustle and bustle of the silly season.
New York Public Library - Isabelle Fogarty on the double bass, Warren on banjo and John Flanagan on mandolin. They are just so much fun- uplifting catchy and exuberant sound - you will leave with a smile I am sure! This unique trio has been performing for over 30 years delighting audiences with their trademark style of music eclectic is how you would describe it - bluegrass, folk, country and jazz with closely blended 3 part harmonies and a spontaneous humour and a few of their own self penned songs.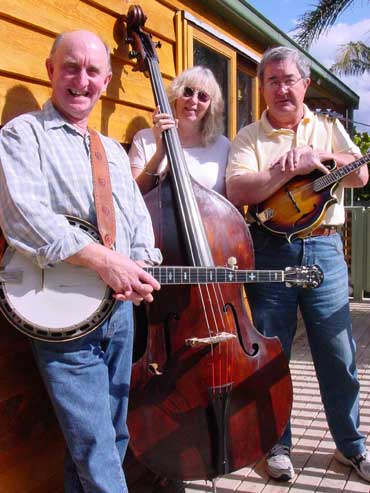 John & Penny Flannagan - Also on the bill John Flanagan will be teaming up with his daughter Penny a well known singer and recording artist in her own right. She is back again performing after family commitments have forced her to take a break. It will be so lovely to see these two talented performers perform together a rare treat so don't miss this special collaboration which will give our Christmas night a bit of pizazz!!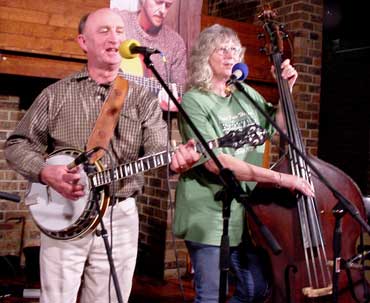 This is going to be a festive fun night with spots singing seasonal cheer, supper, cake, Santa and Xmas themed raffles and balloons.
Sutherland District Trade Union Club - The Tradies
Cnr Manchester Road North & The Kingsway, Gymea
Entry: $15 (pensioners $10) (Kids <12 free!)
Contact: Maeve (02) 9520 5628 or Jenny on (02) 9576 2301 after 6pm.
Session Night - Don't forget our monthly session nights (4th Thursday) at 7.30pm. The next one is on Thursday 28th July. Come along to a friendly jam with warm supportive fellow jammers. All welcome. All encouragement given no pressure. Any style or standard is fine. No charge. Held at same place as above but usually in the Plush room which is downstairs past the coffee shop. For more info call (02) 9520 6180.
Tune Session Night - 4th Friday of the month from 7.30pm. (Kaimea Room). Stringed and other instruments welcome. Ability to play with others and have basic chord knowledge. Welcome to listen. Phone Ian Knight (0438) 830 374.