Concert for Nepal at Sutherland Acoustic

7.30pm, Thursday 11th August 2016
By Jenny Watson
Posted Tuesday, July 5, 2016
This month we are having something a little different.
Earlier this year Chris Wheeeler a renowned singer, instrumentalist and choir leader took a singing party to trek around Nepal learning songs and soaking up Nepal's unique culture.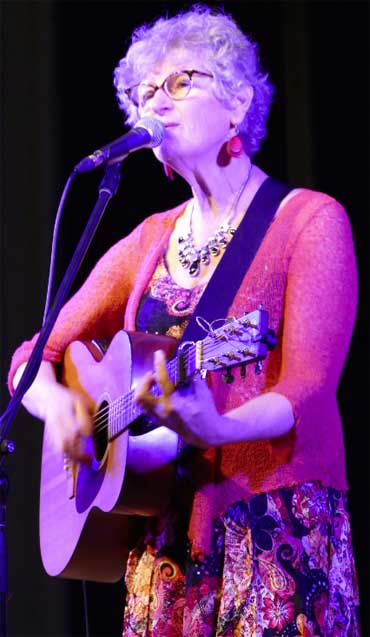 To raise funds and help this little country Chris has put together a program about her and her fellower traveller's experiences there. The night with entails songs they gathered on their journey, songs they took especially on their journey and first hand recollections of the trip.
Chris will sing herself and also Margaret Bradford and Kerry McGuire two notable singers plus singing as a choir.
One person on the trek was a talented photographer and these photos will be presented on the overhead and there will be a talk from the Nepalese trek organiser.
So quite a full and educational night.
See you at the Tradies (meals very reasonable too so you can make a whole night of it)
Yours in music,
Jenny Watson for Sutherland Acoustic
Sutherland District Trade Union Club - The Tradies
Cnr Manchester Road North & The Kingsway, Gymea
Entry: $15 (pensioners $10) (Kids <12 free!)
Contact: Maeve (02) 9520 5628 or Jenny on (0403) 673 317.
Session Night - Don't forget our monthly session nights (4th Thursday) at 7.30pm. Come along to a friendly jam with warm supportive fellow jammers. All welcome. All encouragement given no pressure. Any style or standard is fine. No charge. Held at same place as above but usually in the Plush room which is downstairs past the coffee shop. For more info call (02) 9520 6180.
Tune Session Night - 4th Friday of the month from 7.30pm. (Kaimea Room). Stringed and other instruments welcome. Ability to play with others and have basic chord knowledge. Welcome to listen. Phone Ian Knight (0438) 830 374.