Squeezebox Boogaloo at Sutherland Acoustic

Thurs 12th August 2010
By Jenny Watson
Posted Tuesday, June 8, 2010
Sutherland District Trade Union Club -The Tradies
Cnr Manchester Road North & The Kingsway, Gymea
Entry: $15 (pensioners $10) (Kids <12 free!)
Contact: Maeve (02) 9520 5628 or Jenny on (02) 9576 2301 after 6pm.
Sutherland Acoustic (formerly Sutherland Folk Club) is delighted to present: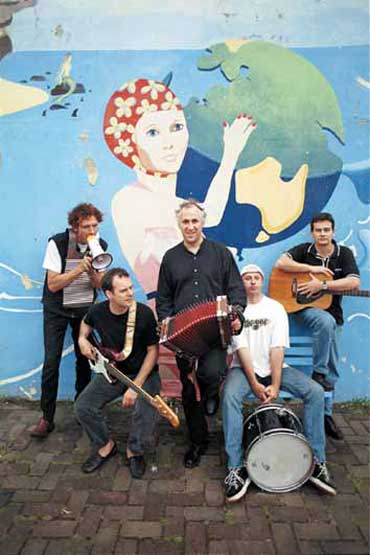 Squeezebox Boogaloo are back after a 3 year absence to pump out some more of their upbeat French Creole party music, with it's infectious and fun Zydecho rhythms. They have a new CD "Map to the Heart" which will be available to purchase. The 4- piece band started in 1991 after accordion player Jeff Toefler returned from Louisiana where he was captivated by the unique Zydecho sound and was determined to start something similar here and he has been very successful developing the Squeezebox into one of the best in this genre in Australia. Put on your dancing shoes it will be a unique experience that will just want to make you dance!
Sonia Bennett - Also on the bill will be the Sutherland Acoustic favourite Sonia Bennett will her own special mix of blues, folk and original songs sung in her beautiful, powerful, soulful voice accompanied by acoustic guitar. She is always a treat and one you shouldn't miss this August.
Session Night - Don't forget our monthly session nights (4th Thursday) at 7.30pm. The next one is on Thursday 26th August (4th Thursday). Come along to a friendly jam with warm supportive fellow jammers. All welcome. All encouragement given no pressure. Any style or standard is fine. No charge. Held at same place as above but usually in the Plush room which is downstairs past the coffee shop. For more info call (02) 9520 6180.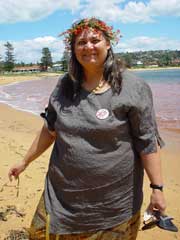 Tune Session Night - 4th Friday of the month from 7.30pm. (Kaimea Room). Stringed and other instruments welcome. Ability to play with others and have basic chord knowledge. Welcome to listen. Phone Ian Knight (0438) 830 374.