Mothers of Intention & Anne Ridgeway at Sutherland Folk Club

7.30pm, Thurs 10th August 2006
By Jenny Watson
Posted Wednesday, August 2, 2006
Sutherland District Trade Union Club (The Tradies)
Cnr Manchester Road North & The Kingsway, Gymea
Entry: $10
Contact: Jenny on (02) 9576 2301 after 6.30pm or Allan (02) 9520 6180 or Linda (02) 9527 1563.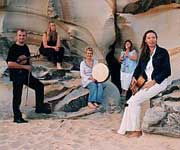 Mothers of Intention are a spirited 4 piece band who will warm the cockles of your heart and chase away those winter blues. With vocals, guitars, fiddle, mandolin, recorder and bodhran, this group has an eclectic, vibrant mix of Celtic, folk, original and folk inspired covers. From Irish standards, and soulful ballads sung in 3 part harmony to fast jigs and reels they have something for everybody. You will be sorry if you miss them.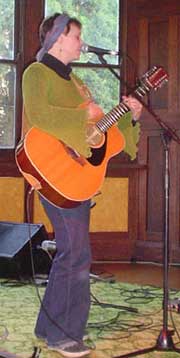 Anne Ridgeway - Winner of 2005 Blue Mountains award for folk music, her position as darling of the Blue Mountains is well deserved. She has recently launched her new CD which was critically acclaimed in "The Drum Media". All her songs are self penned and speak directly to the soul, her gentle uplifting style is a balm for our jaded spirits.
Floor Spots welcome! - Any standard.
Further info: ph Jenny 9576 2301, Allan 9520 6180 or Linda 9527 1563
Session Nights
Don't forget the Session Nights take place on the 4th Thursday of every month (except January). All are welcome to come and join us for a friendly jam, singalong, or to say a poem!