Pat Drummond & Karen Lynn at Sutherland Acoustic

7.30pm, Thursday 14th April 2016
By Jenny Watson
Posted Wednesday, December 9, 2015
Tamworth's 2016 Songmaker of The Year, Pat Drummond is a performer with an astonishing capacity to entertain; and a songwriter, whose passionate commitment to Australia and its people has produced songs, which are almost like one-act plays; detailed social snapshots of ordinary Australians caught in the act of living.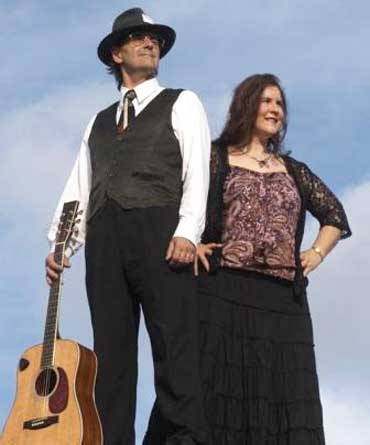 With 12 CDs out through Shoestring, Pat's unique blend of Journalism and Songwriting has produced a stunning record of Australian Life in the the past three decades.
A master wordsmith described by David Latta as a "Songwriter's Songwriter", his work has often inspired high praise.
Judy Small says of him that he creates "beautifully crafted songs which tell us about the legendary, the ordinary and the possible, in ways that leave us not only with our feet tapping but with our hearts singing."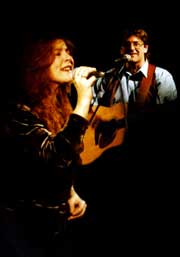 Eric Bogle describes him as "an original and witty songwriter. whose deft lyrical and melodic touch, allied to his clear-eyed yet compassionate view of the human condition ensures that his songs have a quality that sets them apart from, and above, most other songs you will hear."
Bruce Elder has simply described his work as "Lyrical declaration of War"
See you at the Tradies (meals very reasonable too so you can make a whole night of it)
Yours in music,
Jenny Watson for Sutherland Acoustic
Sutherland District Trade Union Club - The Tradies
Cnr Manchester Road North & The Kingsway, Gymea
Entry: $15 (pensioners $10) (Kids <12 free!)
Contact: Maeve (02) 9520 5628 or Jenny on (0403) 673 317.
Session Night - Don't forget our monthly session nights (4th Thursday) at 7.30pm. Come along to a friendly jam with warm supportive fellow jammers. All welcome. All encouragement given no pressure. Any style or standard is fine. No charge. Held at same place as above but usually in the Plush room which is downstairs past the coffee shop. For more info call (02) 9520 6180.
Tune Session Night - 4th Friday of the month from 7.30pm. (Kaimea Room). Stringed and other instruments welcome. Ability to play with others and have basic chord knowledge. Welcome to listen. Phone Ian Knight (0438) 830 374.