The Shack - October 2009

7.30pm, Saturday 3rd October 2009
By Kathleen Swadling
Posted Wednesday, July 1, 2009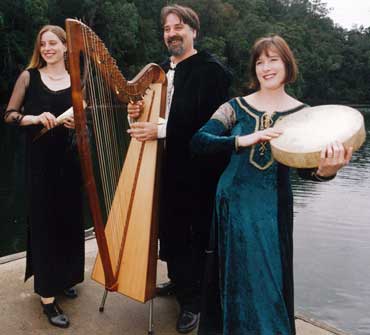 The Tramshed
1395a Pittwater Road
Narrabeen
(In between the Ambulance Station and Car Park of Narrabeen Shopping Centre)
Guest artists this month include:
Pastance Mediaeval Minstrels - With magical vocal harmonies and instrumental wizardry, Pastance span the centuries, bringing together a passion for traditional celtic music and a love of the music of medieval and Renaissance Europe. Harp, lute, recorders, shawm, percussion, vocals and more combine to create an entrancing, ethereal and timeless musical experience. Core members of Pastance multi-instrumentalist Alex Cronin and singer/shawm player Megan Cronin are joined by Myfanwy Dibben, vocalist and recorder player as well as Christine Wheeler on vocals, guitar and whistles. If you love harmonies and you like to sing along, don't miss this one!
Anne & Rosie - A fresh collaboration Anne Ridgway, (Blue Mountains Artist of the year 2005) and Rosie McDonald (from MusicOz award winning band, "Mothers of Intention") share a passion for vocal harmony, clearly evident in their performance. Rosie's rhythmic guitar skills and deep rich vocal quality are a perfect balance with Anne's dexterous finger work on guitar on 12 string along with her pure crystal clear vocals. Together they collaborate on their original material as well as placing their own special arrangements on traditional and contemporary ballads.
Selalu - Trevor, Kathleen and Tully produce the unique sound of Selalu, a dynamic trio playing a diversity of original songs that take audiences on a journey that is thought provoking and moving. Drawing upon contemporary folk and country styles with acoustic guitars, bass, mandolin and strong 3-part harmonies that support moving and thoughtful lyrics, these songs take you on a journey of the heart. Selalu's poetic approach is unique and refreshing.
Coffee and tea is available but BYO refreshments and nibblies.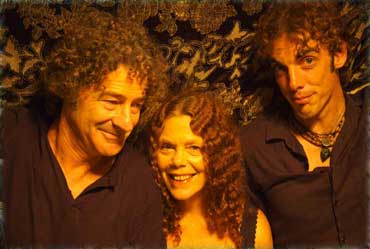 The Shack is held on the first Saturday of every month. There's a cover charge of $15 (or $10 for members, students and pensioners) to cover costs. The Shack is a non profit organisation – all proceeds go toward the promotion and presentation of original, contemporary and traditional 21st century folk music.