The Shack - October '11

7.30pm, Saturday 1st October 2011
By Roxana Jarolimek
Posted Saturday, August 6, 2011
The Tramshed
1395a Pittwater Road
Narrabeen
(In between the Ambulance Station and Car Park of Narrabeen Shopping Centre)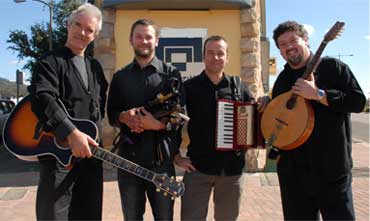 Guest artists this month include:
The Mutual Acquaintances - comprised of Ian Barker, Brett Guyer, Luke O'Neill and Michael Spencer – is a four-piece ensemble performing new and traditional Anglo-Irish music with vocals, guitars, cittern, accordion, tin whistles, bodhran and uilleann pipes. Together, they present a rich program of traditional and contemporary folk music ranging from a cappella songs to atmospheric guitar solos and lively sets of jigs and reels.
Grimik - An honest, acoustic, folk-rock style, Grimick are an energetic group of singer/song-writers who never stray far from the essential ingredients - great rhythm, a contagious melody, and something to say. Vocally, Grimick will impress. Add to this, captivating guitar, earthy percussive rhythms and arrangements on conga, ukulele, trumpet and piano.
Daniel Champagne - After spending two years on the road touring playing at just about every festival under the Australian sun, Daniel has built a firm reputation as one of the most exciting young performers in the country. The singer, song writer guitarist performs sets ranging from intense blues-driven crowd pleasers, experimental compositions, bags of originals to century old Folk and Blues Songs – all delivered with an exciting youthful flair.
Coffee and tea is available but BYO refreshments and nibblies.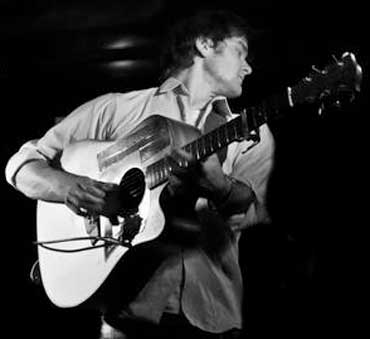 The Shack is held on the first Saturday of every month. There's a cover charge of $20 (or $15 for members, students and pensioners) to cover costs. The Shack is a non profit organisation – all proceeds go toward the promotion and presentation of original, contemporary and traditional 21st century folk music.