The Shack - November 2009

7.30pm, Saturday 7th November 2009
By Kathleen Swadling
Posted Thursday, September 10, 2009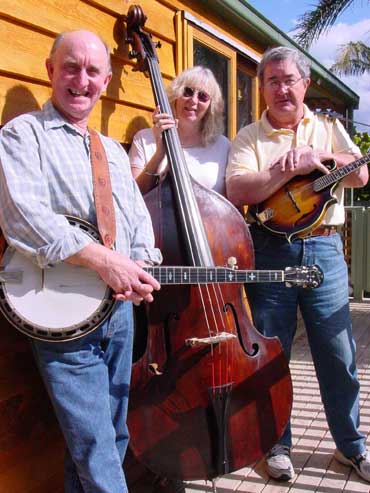 The Tramshed
1395a Pittwater Road
Narrabeen
(In between the Ambulance Station and Car Park of Narrabeen Shopping Centre)
Guest artists this month include:
New York Public Library - John Flannigan ("Flano"), Warren Boyd and Isabelle Fogarty are the New York Public Library, a lively, popular, and thoroughly entertaining trio who have been an icon of the Sydney folk scene for years, having begun their career at the original Shack. They play a variety of music including originals, folk, comedic and something they call "adapted bluegrass".
Andrew Browne & Orlando Agostina - Andrew Browne, songwriter, guitarist and singer, and Orlando Agostino, guitarist and mandolin player have been playing around Sydney together and have a devoted following for their tasteful, laid-back performance and easygoing humour. The music touches on acoustic roots, jazz, blues and folk - gentle at times, with a real edge at others. Andrew has a fine voice and a charming presence. His tunes are well crafted, melodic and accessible and his songs are about our everyday world - delivered with warmth, wit and intelligence. Orlando performs with several singer-songwriters as he is in demand for his beautiful mastery of the acoustic roots guitar style. He enhances the songs with sweet, strong arrangements that come straight from the heart yet show his fine technique and delicate precision. There's a real depth of musicianship to bask in for those who just love listening.
Sarah and Margie - Two wonderful singers, Sarah Fogarty and Margaret Salem performing songs and music that are sung straight from the heart. Their amazing harmonies are truly exquisite.
Coffee and tea is available but BYO refreshments and nibblies.
The Shack is held on the first Saturday of every month. There's a cover charge of $15 (or $10 for members, students and pensioners) to cover costs. The Shack is a non profit organisation – all proceeds go toward the promotion and presentation of original, contemporary and traditional 21st century folk music.