The Shack - May 2009

7.30pm, Saturday 2nd May 2009
By Kathleen Swadling
Posted Friday, March 27, 2009
The Tramshed
1395a Pittwater Road
Narrabeen
(In between the Ambulance Station and Car Park of Narrabeen Shopping Centre)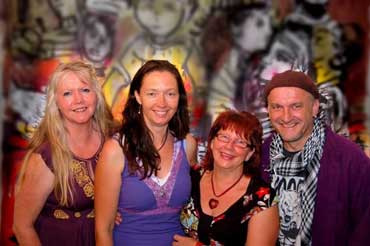 Guest artists this month include:
Mothers of Intention - Winners of the 2007 MusicOz awards, are a dynamic four piece acoustic band, performing original material as well as reinterpreting the classic Celtic and modern day folk songs and tunes. Lush three part vocal harmony, driving rhythm guitar, fiery yet soulful fiddle, lilting whistles and the steady bodhran heartbeat define the Mothers sound.
Fergusson Elliott - A one time member of popular Australian folk band the Creel, Fergusson has returned to the Folk/Roots world with a brand new album "Sam" and is currently touring the country before heading off to the UK in July to promote the new material. Having played at all the major festivals including: Woodford, The National, Port Fairy and the Blue mountains, Fergusson is playing at a host of venues now as a solo artist and has already been critically acclaimed for his prowess with the Irish Bouzouki, as well as his unique blend of folk and contemporary acoustic styles.
Pat Drummond - Pat Drummond is an Australian Singer/Songwriter. His highly original music crosses the genres of country, folk and rock and roll and his musical career spans three decades. Based at Leura in the Blue Mountains, his style is a cross between songwriting and journalism. His well documented songs about real people and places are drawn from interviews gathered on his erratic tours across Australia and present a composite picture of that country and her people.
Harry Dingle - One of Australia's finest singer/songwriters his first mainland appearance since returning from Van Diemans Land.
Coffee and tea is available but BYO refreshments and nibblies.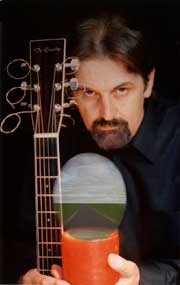 The Shack is held on the first Saturday of every month. There's a cover charge of $15 (or $10 for members, students and pensioners) to cover costs. The Shack is a non profit organisation – all proceeds go toward the promotion and presentation of original, contemporary and traditional 21st century folk music.