The Shack - March 2009

7.30pm, Saturday 7th March 2009
By Kathleen Swadling
Posted Monday, January 5, 2009
The Tramshed
1395a Pittwater Road
Narrabeen
(In between the Ambulance Station and Car Park of Narrabeen Shopping Centre)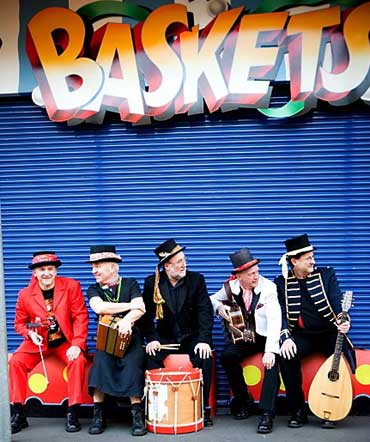 Guest artists this month include:
The Wheeze and Suck Band - Recently back from a very successful tour of New Zealand (13 shows in 16 days) the Wheeze and Suck Band opens its 2009 campaign at the Shack. John 'Red Tips' Milce, Geoff 'One Shot' Woodhead, Nigel 'Muddy' Walters, Tony 'Pyro' Pyrzakowski and Ian 'The Pump' Macintosh perform Roots music and original material with humour, dash and flair that betrays their UK traditional origins. Scuba diving beneath cathedrals and holy apparitions at Coogee Beach are just two of the weird and strange stories the Wheezers have to share, not to mention a host of ripping tunes. Visit their web site for a pre taste of a great night. Come early!
Maureen O'Brien - Award-Winning songwriter Maureen O'Brien delivers original music guaranteed to touch her audience in some way. Thought-provoking, challenging, or just plain funny, Maureen's songs retain the essence of fok in that they tell a story, '….reflecting the lives of the people of the day', yet are brave enough to break the boundaries of traditional music style. Come prepared to share the journey!
Ziko Hart - Join international artist and multi-instrumentalist Ziko Hart on an unforgettable journey through world music and dynamic improvisation. Playing the Swiss Hang drum, African harp (Kamelon Ngoni), mbira, native American Indian flutes, congas, cajon and a host of other percussion instruments, his music is stunningly integrated with images from nature. You'll be totally entranced by rhythms that explore sound-scapes ranging from the beautifully ambient to explosive dance grooves. An event not to miss.
Coffee and tea is available but BYO refreshments and nibblies.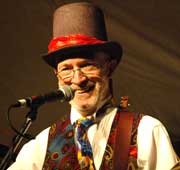 The Shack is held on the first Saturday of every month. There's a cover charge of $15 (or $10 for members, students and pensioners) to cover costs. The Shack is a non profit organisation – all proceeds go toward the promotion and presentation of original, contemporary and traditional 21st century folk music.