The Shack - June 2008

7.30pm, Saturday 7th June 2008
By Kathleen Swadling
Posted Thursday, May 1, 2008
The Tramshed
1395a Pittwater Road
Narrabeen
(In between the Ambulance Station and Car Park of Narrabeen Shopping Centre)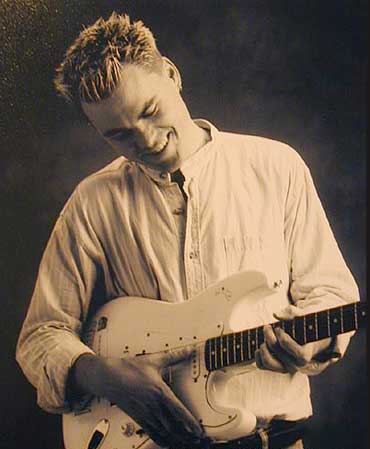 Guest artists this month include:
The Jeff Stanley Band - "He's the best guitarist I have ever heard," were the words spoken on national radio about Jeff Stanley. He was raised in East Africa which exposed him to eclectic music from an early age. As a teenager, Jeff incorporated such styles as African pop, rock, jazz, blues, funk, ska, and reggae into his music. This diversity soon landed him several first place awards in Songwriters Showcases. He's a diverse singer-songwriter whose abilities are evident throughout all five of his original full length albums. His bizarre sense of humor, ability to improvise and create lyrics on a whim, and spiritual vibe continue to inspire audiences in the United States, Africa, Mexico, and Australia. Most recently, Jeff and his band headlined a sold-out concert at the Sydney Opera House!
Chloe Hall - Uplifting, joyful, thought-provoking and entertaining. Melbourne-based singer/songwriter Chloe Hall is well known to lovers of Australian contemporary folk music. An accomplished songwriter with a beautiful voice, she is a gifted and entertaining performer with years of touring experience, both in Australia and North America.
Tom Bolton -Singer/songwriter who writes whatever song feels right at the time, with bright threads of inspiration keeping the energy alive. After more than thirty years of songwriting he has a solid collection of finely-crafted original contemporary folk songs. "A gifted song maker… his powerful lyrics come from the heart and are thoughtful, expressive, philosophical and poetic… a seriously talented musician." (Anne Infante from The Kookaburra Folk Club – Brisbane)
Coffee and tea is available but BYO refreshments and nibblies.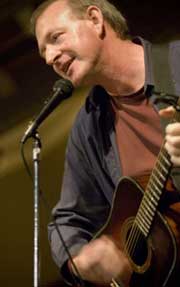 The Shack is held on the first Saturday of every month. There's a cover charge of $15 to cover costs. The Shack is a non profit organisation – all proceeds go toward the promotion and presentation of original, contemporary and traditional 21st century folk music.