The Shack - June 2007

7.30pm, Saturday 2nd June 2007
By Kathleen Swadling
Posted Tuesday, April 10, 2007
The Tramshed
1395a Pittwater Road
Narrabeen
(In between the Ambulance Station and car park of Narrabeen Shopping Centre)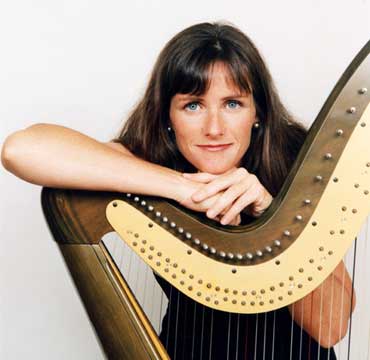 Guest artists this month include:
Freshwater - Great harp traditions are part of both Ireland and Latin America. Dublin born Harpist Cliona Molins and Australian born singer and wooden flute player Chris Wheeler combine their musical talents to form a unique blend of wonderful music. Their repertoire of Irish and South American sounds and instruments touches every emotion from wistful melancholy through to that of an all-night party.
Victor Valdes - Mexican Harpist and professional musician, singer and dancer as well as the director of 'The Real Mexico'. As a solo harpist he has given concerts in over 25 countries of 4 continents around the world. The amazing rhythms of the Mexican Harp show many different techniques in which the Latin American Harp is played. Victor Valdes is a master of this centuries old instrument and performs songs from Veracruz, Mexico where he is from, as well as popular songs from all over Latin America.
Paul Hemphill (see picture below) -Iconoclastic...Idiosyncratic... Paul Hemphill has performed throughout Australasia and the UK, on his own and also as a member of shadowy HuldreFolk. Something old, something new, something borrowed, or something that may take us "disappearing down the foggy ruins of time"– pushing poetic license to its hazy limits, reacquainting us with his particular take on history, imparting an altogether different perspective on pain and pandemonium, and sharing with us dubious anthems to power, pride, and prejudice.
Coffee and tea is available but BYO refreshments and nibblies.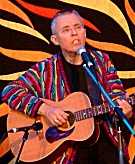 The Shack is held on the first Saturday of every month. There's a cover charge of $15 (or $10 for members, students and pensioners) to cover costs. The Shack is a non profit organisation – all proceeds go toward the promotion and presentation of original, contemporary and traditional 21st century folk music.