The Shack - June 2011

7.30pm, Saturday 4th June 2011
By Roxana Jarolimek
Posted Sunday, April 17, 2011
The Tramshed
1395a Pittwater Road
Narrabeen
(In between the Ambulance Station and Car Park of Narrabeen Shopping Centre)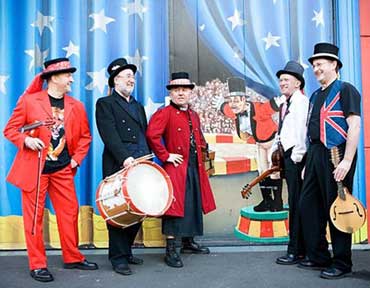 Guest artists this month include:
Paul Hemphill - Multi-award winning songwriter Paul Hemphill shares with his audience, something old, something new, something that may take us down the foggy ruins of time- pushing poetic licence to its hazy limits. He has performed throughout Australasia and the UK, combining poetry and music, horror and humour. Vikings, Romans, Mongols and the Spanish Inquisition have all faced the music as he shares with us dubious anthems to power, pride and prejudice.
Jim Pike - You'll probably recognise his voice but won't have heard him sing. In a thirty year career he's read over a hundred and fifty commercials, promos, narrations and performed hundreds of characters on animations and cartoons. He spent eight years as resident poet on the Ray Martin Midday Show and thirteen years as a reporter on Burke's Back Yard but before all that he played acoustic music in bands and playing at The Shack will take him right back to his roots.
The Wheeze and Suck Band - Roots music, original material with humour, colourful costumes and ripping tunes, not to mention exquisite vocals and harmonies and fine musicianship are only a few descriptive terms for these lads, whose roots and firmly planted in the music of their native UK traditions. They are in demand at all the major folk festivals and have several CDs under their belt with always another one just around the corner. They are a household name in the Australian and New Zealand folk music scene.
Coffee and tea is available but BYO refreshments and nibblies.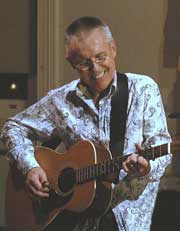 The Shack is held on the first Saturday of every month. There's a cover charge of $15 (or $10 for members, students and pensioners) to cover costs. The Shack is a non profit organisation – all proceeds go toward the promotion and presentation of original, contemporary and traditional 21st century folk music.