The Shack - June '14

7.30pm, Saturday 7th June 2014
By Roxana Jarolimek
Posted Thursday, April 3, 2014
Mona Vale Bowling Club - in the Namatjira Room
1598 Pittwater Road
Mona Vale (Map)
N.B. BRAND NEW VENUE - The Shack is unhitching the 21st century music caravan to Mona Vale Bowling Club located at 1598 Pittwater Rd, Mona Vale on the 7th June 2014. The Shack will be held in the Namatjira Room at the club which has its own bar. Bring your own snacks and nibblies if you wish. Winter is a wonderful time in this room with the open fire crackling away as you enjoy a glass of wine from the bar.
The Shack presents a remarkable line up of live acoustic music, with a variety of artists on the first Saturday of each month. It is pleasantly laid out cabaret style in a candle lit atmosphere. The music is gently amplified with three main artists each month and one or two pre-booked floor spots. Complimentary tea and coffee is available and feel free to bring your own drinks and nibbles.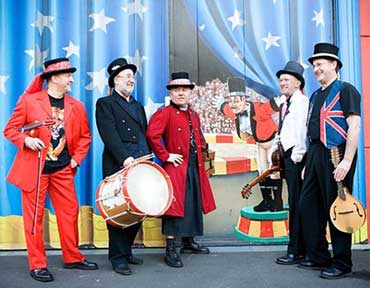 Guest artists this month include:
Wheeze & Suck Band - The Wheeze and Suck Band are a five piece group featuring guitars, mandolins, fiddle, melodeons, percussion and vocals, performing an exciting mix of traditional, contemporary and original 'roots' music. These costumed 'mad hatters' sing rousing sounds and soulful ballads in exquisite four part harmony and play high energy instrumental dance tuns which can often lead to audience participation and revelry. Over the past ten years, the 'Wheezers' have played in most major Folk Festivals and Folk clubs as well as weddings, corporate functions and special events.
Green Mohair Suits - Easily one of the best Garage Grass outfits in Australia right now, The Green Mohair Suits have the voices to moisten and the riffin to stiffen. Having formed on the bayous north of Sydney, this supergroup consisting of Jason Mannell, Brian Campeau & Richard Cuthbert began as a Gram Parson's tribute band, yet shortly after their first gig they realized they were destined for far greater things, for godly things.
Jim Jarvis - An excellent solo performer well known for his distinctive, haunting blues voice and his finger-picking guitar style, Jim is highly respected among a host of other musicians. He has a polish and finesse that is characteristic of a fine, traditional and world class blues musician. Jim has been in the parlour blues scene in and around Sydney and the Blue Mountains over the years, playing at various folk clubs, pubs, radio shows, cafes, festivals, parties, house concerts, etc. He is well-known for his song "Ballad of Balmain" with its most beautiful melody that he co-wrote with Ian Jane. He has performed with Last Bus (with Gerry Gillespie and Dave White), Rent Party (with the late Earlwood Greg Derrig and late Trevor Winn), Hokum-On-Somble (the iconic Sydney-based jug band, with Peter Deane Butcher, Al Ward and Alan Meadows), The Other Brothers and Duck Soup (with Alan Meadows, Al Ward and Tony Burkys). Jim has been a long-time member of Three Left Feet.
Coffee and tea is available but BYO refreshments and nibblies.
The Shack is held on the first Saturday of every month. There's a cover charge of $20 (or $15 for members, students and pensioners) to cover costs.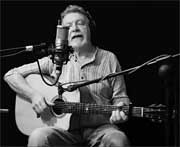 The Shack is a non profit organisation – all proceeds go toward the promotion and presentation of original, contemporary and traditional 21st century folk music.