The Shack - July 2009

7.30pm, Saturday 4th July 2009
By Kathleen Swadling
Posted Tuesday, May 19, 2009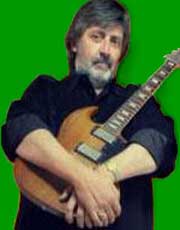 The Tramshed
1395a Pittwater Road
Narrabeen
(In between the Ambulance Station and Car Park of Narrabeen Shopping Centre)

Guest artists this month include:
Greg Quill - In Canada most people know him as one of the country's leading cultural journalists, senior arts columnist at the Toronto Star. In Australia, a few will remember another Greg Quill, the award-winning singer-songwriter and leader of the seminal Australian roots band Country Radio, which scored hits with "Gypsy Queen", "Wintersong", "Fleetwood Plain" and "She Do It To Me", toured the country endlessly, headlined at the Sydney Opera House, and shared stages with many musical icons of the era, including Fairport Convention, Elton John, Creedence Clearwater Revival, Santana, J.J. Cale and Stephen Stills, among others. BUT… in Narrabeen on Sydney's Northern Beaches we locals may remember Greg before his world renowned fame as the founder of the original SHACK!! Such humble beginnings… Don't miss this special one time reunion concert of Greg's return to his old stomping ground in Narrabeen at The Shack.
Green Mohair Suits - A lively, energetic blue grass band made up of five fine gentlemen, and a rather fine lady, hailing from Sydney, Australia, bringing back what many had forgotten as the roots of country and bluegrass music. A combination of various talents: Ben Romalis on Slide Guitar, Brian Campeau on Acoustic Guitar, Jason Mannell on Banjo, Mikey Floyd on Upright Bass, and Richard Cuthbert on Mandolin, and now welcoming Elana Stone on Accordian. Adding to these instruments 5 vocal harmonies, these southern boys put on one hell of an unforgettable show.
Lyrebird - Described as story tellers of the highest order Lyrebird is Kate Henshaw on vocals, blues harp, concertina, whistles and piano and Pete Doherty on guitars, blue harps and vocals. Here's what some folks are saying about Lyrebird: "The words that spring to mind to best describe the impression they left upon me are beauty and sensitivity. Such exquisite musical talent is indeed rare. Lyrebird performs intelligent, mature music and is refreshingly unique. Their music needs to be heard!"… "This is folk music at its best, creative professional performances with strong story lines and original songs. Their harmonious singing and enthusiastic stage presence and professionalism leave audiences captivated."… "The musicianship of this duo is impressive and versatile... they play their songs in a genuine fashion, with passion and dedication."
Nick Charles - Nick Charles has been a performing and touring acoustic musician for over 25 years on the Australian and international acoustic music scene. Averaging over 200 shows a year from Perth to Sydney and LA to Kansas City - including many major guitar, folk, blues and jazz festivals - the eclectic nature of Nick's music continues to delight and captivate his audiences . His musical influences are many and varied. The prestigious Melbourne newspaper, "The Age", has declared him "Australia's virtuoso of acoustic roots guitar" and Artstreams Magazine states emphatically he is " the best picker on the scene".
Coffee and tea is available but BYO refreshments and nibblies.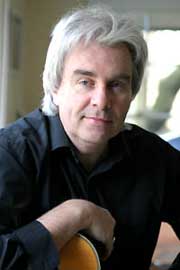 The Shack is held on the first Saturday of every month. There's a cover charge of $15 (or $10 for members, students and pensioners) to cover costs. The Shack is a non profit organisation – all proceeds go toward the promotion and presentation of original, contemporary and traditional 21st century folk music.