The Shack - July 2007

7.30pm, Saturday 7th July 2007
By Kathleen Swadling
Posted Wednesday, May 30, 2007
The Tramshed
1395a Pittwater Road
Narrabeen
(In between the Ambulance Station and car park of Narrabeen Shopping Centre)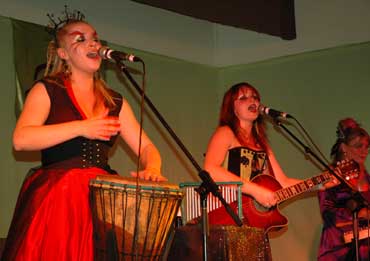 Guest artists this month include:
Fellowship of the Strings - A truly unique group of five talented musicians whose powerful, expressive voices, combined with the inclusion of a rare combination of Celtic harps, hammered dulcimer and percussion, form a mesmerising and captivating sound. Around 150 strings join forces to weave enchanting accompanies, rhythmic backing, and Celtic instrument solos. The Fellowship of the Strings takes a creative approach to their presentation of both contemporary and traditional songs and tunes.
Lyrebird - Lyrebird plays original roots blues and folk. Described as story tellers of the highest order Lyrebird is Kate Henshaw on vocals, blues harp, concertina and whistles and Pete Doherty on guitars, blue harps and vocals. While a relative newcomer in its present format, Lyrebird brings decades of song writing and performance to the table.
Selalu - 3-piece band performing original music. Their sound is inspired by a range of traditional styles but put together in a unique way. They take their audiences on a journey with a diversity of songs that are strong, thoughtful, melodic and moving. Trevor, Kathleen and Tully combine their talents to form the Selalu sound using acoustic guitars, bass, mandolin and great harmonies.
Coffee and tea is available but BYO refreshments and nibblies.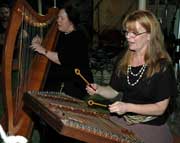 The Shack is held on the first Saturday of every month. There's a cover charge of $15 (or $10 for members, students and pensioners) to cover costs. The Shack is a non profit organisation – all proceeds go toward the promotion and presentation of original, contemporary and traditional 21st century folk music.