The Shack - February '14

7.30pm, Saturday 1st February 2014
By Roxana Jarolimek
Posted Saturday, January 4, 2014
The Tramshed
1395a Pittwater Road
Narrabeen
(In between the Ambulance Station and Car Park of Narrabeen Shopping Centre)
The Shack presents a remarkable line up of live acoustic music, with a variety of artists on the first Saturday of each month. It is pleasantly laid out cabaret style in a candle lit atmosphere. The music is gently amplified with three main artists each month and one or two pre-booked floor spots. Complimentary tea and coffee is available and feel free to bring your own drinks and nibbles.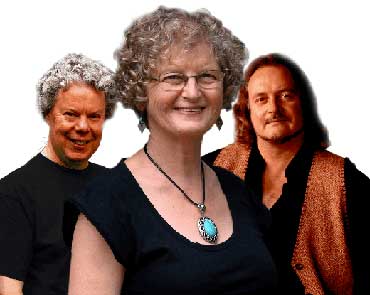 Guest artists this month include:
Christine Wheeler & friends - Christine's involvement with folk music goes back some 30 years, most recently before the current project to her role in managing and fronting Australian Celtic band Wheelers and Dealers for ten years. As lead singer, she also plays Irish flute, whistle, recorder and guitar. Christine's passion for music as a vehicle for social and community cohesion led her to the traditional music of various cultures more than 30 years ago, while living in Melbourne amongst a vibrant scene of musicians exploring Irish, Scottish, Balkan, Italian and South American traditions. For Christine, the current 'Rain in the Mountains' project grew out of several years of voluntary labour helping to celebrate the musical output of another folk musician, Chris Kempster, who was himself passionate about the lyrical output of Henry Lawson.
Lily Fisher is good at two things; letting her imagination get the best of her and singing. Nowhere is this better reflected than within the singer-songwriter's folk-pop creations. After spending her teenage years writing songs, in the summer of 2013, she finally recorded her stripped down collection of raw, diverse numbers. As a newly established artist, at the young age of nineteen, she has developed a supportive following from Sydney, enabling her to perform in showcases such as Songwriters Collective and Songwriters Live. With a voice reminiscent of Sarah McLachlan, and an overall style inspired by '60s folk artists such as Bob Dylan and Joni Mitchell, Fisher has created a unique sound for herself, weaving expressive lyricism around velvety, soaring melodies.
Franklin - Was born from a love of music and a need to do something different. Mordy and Gibs began jamming together and realised that every session produced a few original songs. Their rhythms connect with audiences and their songs and level of high energy performance keep them in regular demand. After several years of gigs on their home turf of the Northern Beaches they have found a loyal and growing following in Brisbane through regular appearances at the Generator Events series of concerts.
Coffee and tea is available but BYO refreshments and nibblies.
The Shack is held on the first Saturday of every month. There's a cover charge of $20 (or $15 for members, students and pensioners) to cover costs.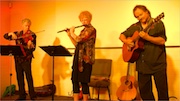 The Shack is a non profit organisation – all proceeds go toward the promotion and presentation of original, contemporary and traditional 21st century folk music.