The Shack - February '12

7.30pm, Saturday 4th February 2012
By Roxana Jarolimek
Posted Thursday, October 13, 2011
The Tramshed
1395a Pittwater Road
Narrabeen
(In between the Ambulance Station and Car Park of Narrabeen Shopping Centre)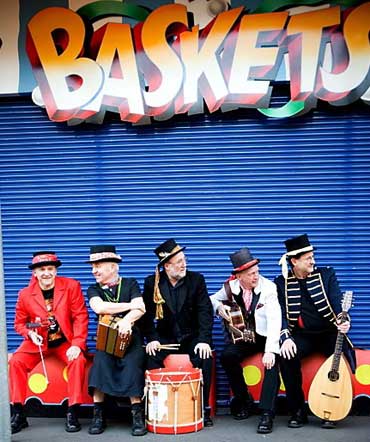 Guest artists this month include:
Wheeze & Suck Band + Nick Rheinberger - The Wheeze & Suck Band will be joined by Nick Rheinberger for this one-off Shack appearance in February. Expect the Wheezers with an extra dash of Gospel Blues and Nicks rich baritone harmony, making for a unique curtain raiser for the forthcoming Northern Beaches Festival! The lineup for this gig is: Ian 'the Pump' Macintosh, Johnny 'Red Tips' Milce, Geoff 'One Shot' Woodhead, Nigel 'Muddy' Waters, special guest Nick 'Steelfinger' Rheinberger. The Wheeze and Suck Band are a five piece group featuring guitars, mandolins, fiddle, melodeons, percussion and vocals, performing an exciting mix of traditional, contemporary and original 'roots' music. These costumed 'mad hatters' sing rousing sounds and soulful ballads in exquisite four part harmony and play high energy instrumental dance tunes which can often lead to audience participation and revelry.
Beth n Ben - Beth n Ben's songwriting spans from Blues, Roots, Folk and Reggae to Jazz and Soul tunes. After doing their solo thing and playing in other bands around Canberra for six years the duo teamed up in mid 2009, playing up and down the east coast of Australia. Their fusion of genres, coupled with witty lyrics and obscure view on everyday life makes for solid entertainment and reflection and, when dropped in front of a beat people can move to, they consistently turn heads and get the crowd moving wherever they go.
Earlwood Greg Derrig - Earlwood began performing under another name, when he was eighteen years old. It was the time of the folk revolution and legendary venues like Pact Folk, The Shack and The Elizabeth Hotel were regularly packing them in. As a soloist Earlwood has been honoured to support and join on stage musical luminaries like Jim Conway, John and Rick Brewster, the legendary Glenn Cardier and the mighty King Brothers from the Foreday Riders. Earlwood's solo set combines elements from all stages of his career in an entertaining and moving musical experience.
Coffee and tea is available but BYO refreshments and nibblies.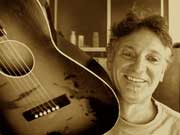 The Shack is held on the first Saturday of every month. There's a cover charge of $20 (or $15 for members, students and pensioners) to cover costs. The Shack is a non profit organisation – all proceeds go toward the promotion and presentation of original, contemporary and traditional 21st century folk music.