The Shack - August 2010

7.30pm, Saturday 7th August 2010
By Kathleen Swadling
Posted Monday, June 7, 2010
The Tramshed
1395a Pittwater Road
Narrabeen
(In between the Ambulance Station and Car Park of Narrabeen Shopping Centre)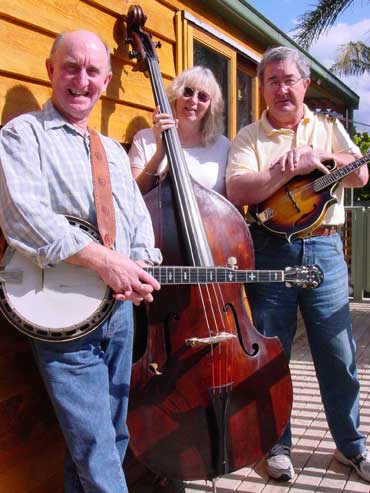 Guest artists this month include:
The New York Public Library - John Flannigan ("Flano"), Warren Boyd and Isabelle Fogarty are the New York Public Library, a lively, popular, and thoroughly entertaining trio who have been an icon of the Sydney folk scene for years, having begun their career at the original Shack. They play a variety of music including originals, folk, comedic and something they call "adapted bluegrass".
The Dingle Brothers - The Dingle Brothers are an extraordinary and unique family of musical talent. Audiences may already be familiar with the musical and song writing genius of Tully and his father Harry Dingle – both unique artists in their own right. Well, put them together and then add to the mix brothers, Luke and Matt and sister Teagan (who are also amazing musicians) and you get "The Dingle Brothers". Together they sing and play Harry's highly original songs like they've never been played before. Harry Dingle is one of the Australian folk scene's best kept secrets and his songs range from the sublimely beautiful to the ridiculous. This is a unique opportunity not to be missed.
Paul Hemphill - Something old, something new, something that may take us disappearing down the foggy ruins of time – pushing poetic licence to its hazy limits, reacquainting us with his particular take on history, imparting a unique perspective on pain and pandemonium, and sharing with us dubious anthems to power, pride, and prejudice. Multi-award winning songwriter Paul Hemphill has performed throughout Australasia and the UK, as a solo artist and as a member of HuldreFolk, combining poetry and music, horror and humour. Vikings, Romans, Mongols, and the Spanish Inquisition have all faced the music!
Coffee and tea is available but BYO refreshments and nibblies.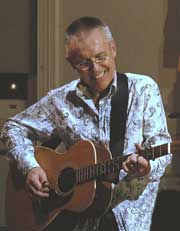 The Shack is held on the first Saturday of every month. There's a cover charge of $15 (or $10 for members, students and pensioners) to cover costs. The Shack is a non profit organisation – all proceeds go toward the promotion and presentation of original, contemporary and traditional 21st century folk music.