The Shack - April 2011

7.30pm, Saturday 2nd April 2011
By Kathleen Swadling
Posted Sunday, December 12, 2010
The Tramshed
1395a Pittwater Road
Narrabeen
(In between the Ambulance Station and Car Park of Narrabeen Shopping Centre)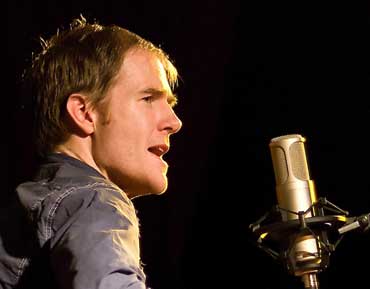 Guest artists this month include:
Fred Smith - Fred Smith is a superb songwriter with a wry sense of humour and a wonderful eye for the idiosyncrasies of modern life. He is one of Australia's most literate, humorous, intelligent and empathic songwriters. This review from Warwick McFadyen from The Age sums him up nicely by saying: "Once in a blue moon, a drift of music so unlike any other enfolds your sensibilities and reaffirms the power of song. Fred Smith is the force behind quite a stunning marriage of ethereal poetry and hard-nosed realism lyrically, and relentless rhythm and fragile shimmering melody and harmony. This would be enough in itself but Smith also sings of a region of the world few others do: the South Pacific islands, in particular Bougainville, PNG and Honiara. The songs are not tourist vista fare, but are gleaned from his experiences from having lived in the region for two years. A rare find."
Tully - a singer/songwriter/musician extraordinaire who writes entrancing, sensitive songs, with an innovative and impressive guitar technique. His original music spans near all genres and emotions, remaining ever enthralling and unpredictable. Tully has merged his varied influences into a unique style of groove-laden acoustic mystery. The melodic delivery and driving guitar creates an intriguing show that draws the audience into its journey. He is often joined by his ensemble, "Tea for Three", to paint a soundscape as immense as it is beautiful.
Behiye Suren - Sydney-based singer/songwriter Behiye makes soulful, thought-provoking folk music with a middle-eastern twist. She draws on her Turkish/Australian heritage to create a distinctive blend of lyrics and melodies. Her songwriting style is reminiscent of artists like Joan Baez and Lior. Behiye's lyrical style sets her songs apart while her rich, soothing voice lulls her audiences.
Coffee and tea is available but BYO refreshments and nibblies.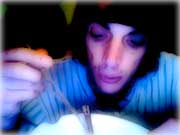 The Shack is held on the first Saturday of every month. There's a cover charge of $15 (or $10 for members, students and pensioners) to cover costs. The Shack is a non profit organisation – all proceeds go toward the promotion and presentation of original, contemporary and traditional 21st century folk music.