The Shack - April 2008

7.30pm, Saturday 5th April 2008
By Kathleen Swadling
Posted Thursday, February 28, 2008
The Tramshed
1395a Pittwater Road
Narrabeen
(In between the Ambulance Station and Car Park of Narrabeen Shopping Centre)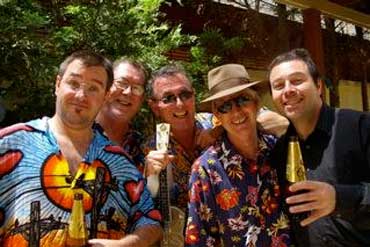 Guest artists this month include:
Jugalug String Band - String Bands were all the rage in the 1920's and 1930's and The Jugalug String Band plays a repertoire of music based upon the styles of these early string bands. The music is fun and exciting and many of the bands' instruments are unique, dating back to the early part of the twentieth century. The musicians hail from a variety of bands such as Mic Conway's National Junk Band, The Original Sweaty Palms Orchestra, The Stovepipe Spasm Band and The Fiddlers Feast. One of them even played with Tiny Tim. This will be a real treat and definitely not one to be missed.
Shane Flew - Hailing from the Southern Highlands of NSW, Shane Flew has worked over the last twenty five years with most major names in Australian music. During those years he has been an aspiring songwriter and is now performing his own original material. Shane is a regular contributor to the Sydney live music scene and has recently released his debut album, 7000 Miles which is an eclectic brew that covers a broad range of music that take you on a journey through styles ranging from country, western swing, pop, rock and roll, blues, folk and Latin. TCB Radio in Texas, USA has this to say about him: "He's a wonderful vocalist and a very talented musician and songwriter. His years of experience and diverse musical background have served him well and we're fortunate enough to be on the receiving end of the fruits of his long musical journey."
Spasm Band - The Shack's resident good time band made up of all original Shacky's who are accomplished singers and musicians doing jug, blues, folk… you name it, they can do it. Members have played in a variety of bands over the years including Country Radio, The East Neasdon Spasm Band, the Stovepipe Spasm Band and the Wheeze and Suck Band.
Coffee and tea is available but BYO refreshments and nibblies.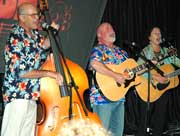 The Shack is held on the first Saturday of every month. There's a cover charge of $15 (or $10 for members, students and pensioners) to cover costs. The Shack is a non profit organisation – all proceeds go toward the promotion and presentation of original, contemporary and traditional 21st century folk music.