Tony Eardley + Ecopella at North by Northwest

Thursday, 4th August 2005, 8pm
By Jenny O'Reilly
Posted Sunday, July 31, 2005
This coming Thursday, 4th August, we have two fine acts for you - Tony Eardley and Ecopella, which should make for a great night's entertainment.
Tony Eardley - Blue Mountains singer and songwriter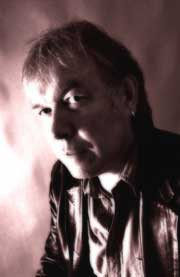 Tony Eardley brings a British contemporary folk sensibility to his own poetic songwriting and to his interpretation of the songs of other artists. Themes include love, death, nostalgia, environmental destruction and Australia's treatment of its marginalised inhabitants. Based in the Blue Mountains, he is a regular performer at festivals and clubs around NSW and a member of both Ecopella and the enigmatic and exhilarating Spooky Mens Chorale. With melodic guitar and housouki accompaniment, a touch of melancholy and a dash of wit, Tony's performances are always moving and engaging!
Ecopella - Save-The-World Music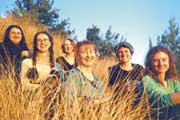 Founded in 1998, the Sydney-based Ecopella was the first Australian choir to focus its repertoire on the environment: its beauty and fragility, the threats it faces and how we can all help to preserve it. Many of the songs are originals, composed and arranged by choir members. The songs range in moods from the sombre to the hilarious, and are passionate, chorally sophisticated and beautiful shades of green! Ecopella, led by musical director Miguel Heatwole, has sung at a wide range of events, including environmental campaign launches and protests, community gatherings and folk festivals.
North By Northwest Poetry and Folk Club meets in The Cornucopia Cafe, and is one of the best acoustic venues in Sydney. There will be refreshments for sale and BYO's are welcome. Entry is $12/$10.
Enquiries - Jenny/John 9559 3658 (h) / 0414 903 259 (m) jdcarter@iinet.net.au , Tony 9858 7882 (w)/0409 784 689 (m).
See you there!