Chloe Hall at North by Northwest

Thursday, 4th May 2006, 8pm
By Jenny O'Reilly
Posted Saturday, April 15, 2006
Chloe Hall is currently on a national tour with cellist James Hazelden. Chloe has been playing music all her life and won her first songwriting award at age 14.
An early love of Irish folk music led her on a fruitful journey as a teenage troubadour, from open mic nights in Melbourne to countless stages on the Australian folk circuit through the mid to late 90's.
After studying voice and composition at the Conservatorium at Melbourne University, she left to carve out a career as a contemporary singer/songwriter.
stunning voice, well crafted songs
Chloe has built a reputation for her stunning voice, well crafted songs, and warm heartfelt performances. She has performed extensively, everywhere from small pubs to major festivals, including the Port Fairy Festival and the National Folk Festival.
Her recently released album, "White Street", which features 11 original new songs, is described as the work of a mature and assured artist with an instinct for melody and subtle truths, one who knows her own voice and understands the power of a well crafted song.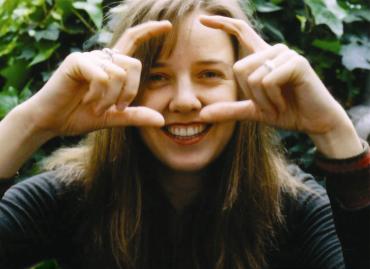 This will be a special night. Don't miss it!
Entry is $12/$10. Refreshments are available and BYO's are welcome. We also have space for some floorspots!
To book for this concert either email or ring Jenny.
North By Northwest Poetry and Folk Club meets in The Cornucopia Cafe, and is one of the best acoustic venues in Sydney. There will be refreshments for sale and BYO's are welcome.
Enquiries - Jenny/John 9559 3658 (h) / 0414 903 259 (m) jdcarter@iinet.net.au , Tony 9858 7882 (w) / 0409 784 689 (m).
See you there!