Nigel Wearne & The Brothers 3

7pm Saturday 18th August 2012
By Lydia Bowen-Clare
Posted Tuesday, May 1, 2012
The next Macquarie Towns Music Club Inc Concert features Nigel Wearne & The Brothers 3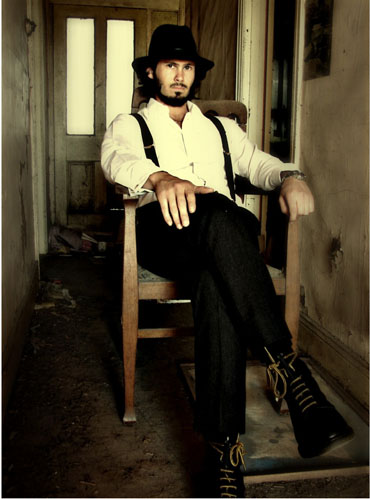 Nigel Wearne is an Alt-Country singer-songwriter whose music has an intimate and poignant narrative. Equipped with personally handcrafted Wearne guitars, his music melds finger-style guitar, slide dobro, country twang and honest storytelling. Nigel's influences include Bob Dylan, Townes Van Zandt, Tom Waits, Gillian Welch and the spirit of Woody Guthrie. With frayed poetic edges and honest grit, Nigel delivers dynamic and inspired performances that will rattle your emotions. Nigel's current album 'Sweetest Delusion' is an entirely acoustic affair - "the kind of music that really speaks & it would be a shame not to listen." (Forte Magazine)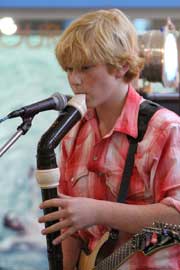 If you haven't had an opportunity to catch The Brothers 3 yet you are in for a real treat! These young men are multi-talented, award winning songwriters, musicians, dancers and actors. Each of them plays multiple instruments that includes guitar, banjo, mandolin, harmonica, harp, piano, woodwind and more! Already they have played at many festivals around the country and this is just their beginning, can't wait to see their journey unfold!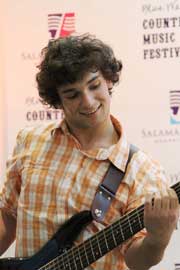 They have 3 CD's to date with a 4th on it's way, and a fan base that grows with each performance. Their music is honest, their harmonies are amazing, they are funny, down to earth and perform a host of songs you'd never expect to hear from young folk.
The main acts are supported by floor spots that make for a very entertaining evening.
Entry: $12 non-members ($10 members)
(Includes tea & biscuits - BYO drinks & nibblies)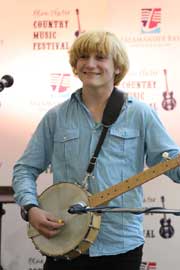 Candle Lit venue is walking distance from Richmond Station @
St Peters Ed. Centre
384 Windsor Street, Richmond
For further information or to reserve a table for a group please email or call Lydia (02) 4576 0521.