Macquarie Towns Music Club - 2010

By Dez Williams
Posted Thursday, June 10, 2010
The Macquarie Towns Music Club is becoming a thriving social network across the Greater Western Sydney communities for not only our musicians, singers and poets who love to perform but also the many people who like to come along to see and hear our club's varying genres of music, song and poetry.
I hope you, your families and your friends are all healthy and happy and finding time to play, jam, listen to and always enjoy the beautiful music that is widespread nowadays.
Every second month MTMC provides a concert with a paid Guest Artist supported by local musicians, singers & poets. Every other month there is a 'Round Robin' jam session which is more informal than the concerts but is just as much fun.
Our concerts are still getting good attendance and feedback and our more relaxed, informal 'Round Robin' jam sessions are regularly getting 20 attendees. These meetings/sessions are a lot of fun and are always entertaining so try and get along to one of our jam sessions in the future. We have a session in July, September and November.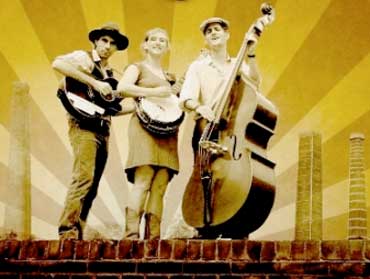 In August a brand new band for our club called 'The Lurkers' will perform as Guest Artist at our concert. These guys are getting great reviews and feedback wherever they perform and should not be missed on 21 August.
In October we have another Macquarie Towns Music Club Variety Concert being staged as a fundraiser and hopefully it'll be as successful as our similar concert last year. Our members and regulars will be the guest artists on the night and all your support is needed.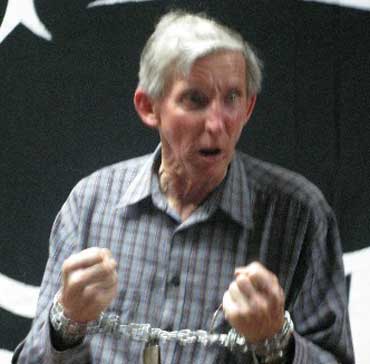 On December 11 or 18 (TBA) the club will finance the catering costs for our Annual MTMC Christmas Party. This will allow our members, friends and families to turn up for a fun afternoon of music, singing, swimming, floor spots and general socializing without the worry of food preparation. We will need to RSVP so we know how many to cater for. Make sure you are there as you won't regret another fun summer's day.
Our first concert in 2011 will have The StompKats performing as our Guest Artist. The duet, Holstein & Boweevil play Mandolin & Guitar respectively and sing great harmonies while performing Old Timey, Bluegrass & Gospel songs with energy and feeling.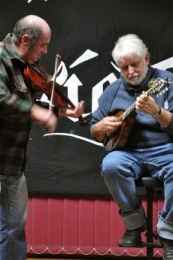 Guest Artists in 2010:
20 February - Leon & Toni supporting The Spasm Band
17 April - Pat Drummond & Karen Lynne
19 June - Phillip Bracken supporting Selalu
21 August - The Lurkers
16 October - MTMC Variety Concert - Performers may include - Latitude, Muso Mates, Terry Regan, Gateway23, James Norton, Ken Stretton, The Shiney Tops, Tom Hamilton and also Burnt Creek Bluegrass Band.