Pete Seeger - The Power of Song
Free film screening
7pm, Wednesday 10th March 2010
By Wayne Richmond
Posted Saturday, January 2, 2010
A free screening of the 2007 Jim Brown film which documents the life of one of the greatest American singer/songwriters of the last century.
Pete Seeger was the architect of the folk revival, writing some of its best known songs including 'Where have all the flowers gone?', 'Turn, Turn, Turn' and 'If I had a hammer'. [93m]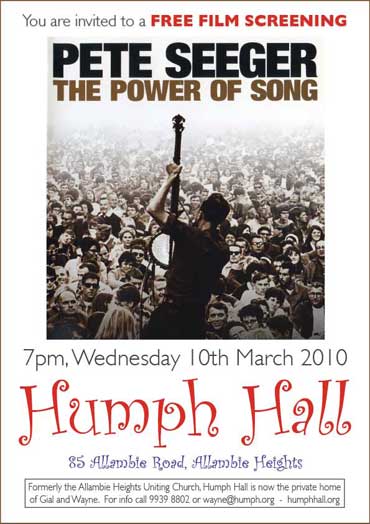 Musicians including Bob Dylan, Arlo Guthrie, Joan Baez, Bonnie Raitt, Bruce Springsteen, Natalie Maines, and Peter, Paul & Mary appear in this intimate portrait and discuss Seeger's lasting influence on the fabric of American music.
The screening will be followed by a sing-a-long & supper (bring some food/drink to share).
Entry free!
Humph Hall
85 Allambie Road
Allambie Heights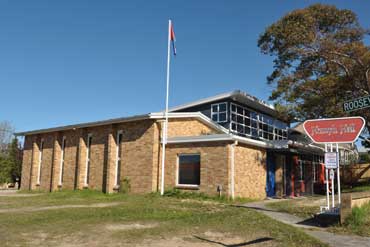 Formerly the Allambie Heights Uniting Church, Humph Hall is now the private home of Gial Leslie and Wayne Richmond.
Info: (02) 9939 8802 or email Wayne.