Help Humph Hall

Pozible Crowd funding campaign update
By Wayne Richmond
Posted Sunday, April 27, 2014
Pozible Crowd funding campaign launched to help re-open Humph Hall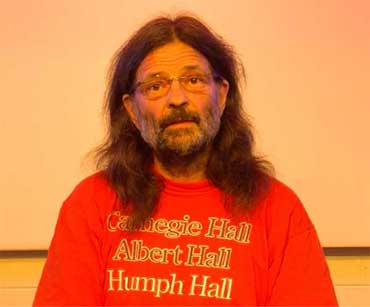 As many of you know, Humph Hall has been effectively closed for public events since the beginning of March owing to Warringah Council's demand for new fire safety measures.
Gial and I will not be able to start inviting you into our home for concerts and other events again until these new measures have been implemented.
Unfortunately the cost for doing this is going to be a bit over $16,000. Many of you have been asking if there was anything you could do to help us - well now there is!
A project was established in early June on Pozible.com called 'Help Humph Hall' to try and raise $8,000 - half the amount needed. It only took 4 days for the project to reach this target! With the sort of generosity & support people have been showing we may well end up getting enough to cover the full $16,000 that the work is actually costing us! :-)

The idea is this - You go to the 'Help Humph Hall' project page where you'll find information about the project (including a 3 minute video message from me) and seven different amounts that you can pledge to donate ranging from $17 (enough to cover the required fire retardant treatment of one chair) to $1,000 which will be VERY HELPFUL INDEED and entitle you, and all of your friends and relations, to free entry to Humph Hall for a whole year! :-)
Spread the word - So please, if you can afford to do so, go to the site and pledge what you can and use your email/Facebook/Twitter accounts to encourage others to do likewise. Just tell them about it and send them this link: pozible.com/humph
Humph Hall
85 Allambie Road
Allambie Heights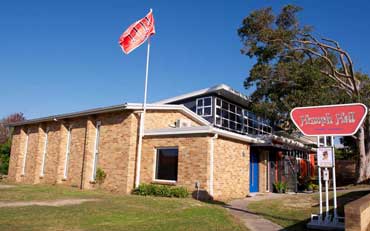 Formerly the Allambie Heights Uniting Church, Humph Hall is now the private home of Gial Leslie and Wayne Richmond.