George Papavgeris & his Los Marbles in Humph Hall

2pm, Sun 1st May 2011
By Wayne Richmond
Posted Tuesday, February 1, 2011
George Papavgeris is one of the UK's finest and most respected singer/songwriters.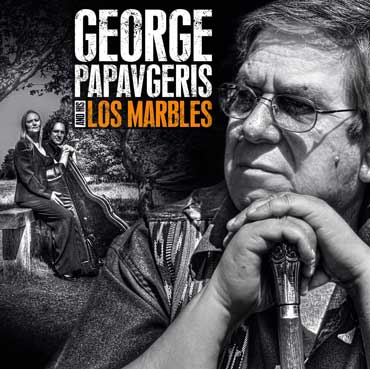 Here is what others say about him:
"George is something special . . ." (Martin Carthy MBE)

"The best thing in UK songwriting for many a year" (Harvey Andrews)

"I wasn't prepared for the emotional experience of his performance . . . compelling" (Bryn Phillips)

"conscience with a heart and delivery with passion" (Alison Macfarlane)

"songs for tomorrow's tradition" (David Kidman)

At Humph Hall George will be joined by his 'Los Marbles' consisting of
Vicki Swan
and
Jonny Dyer
a dynamic duo who have taken the UK folk world by storm in their own right "establishing themselves as one of the best duos around on the folk scene today." (Famous Willows Folk Club)
With four albums to their name and an increasingly frantic gig schedule, their outstanding technical ability across a range of diverse instruments (Vicki: Scottish smallpipes, Swedish nyckelharpa, double bass, whistle - Jonny: guitar, accordion, keyboards) and their warm unassuming vocals have resulted in many collaboration opportunities.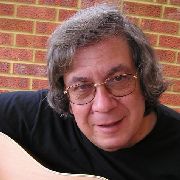 With the Los Marbles, George Papavgeris is able to provide a much more extensive repertoire than he could ever do on his own, performing a number of songs that require the fuller sound of the trio but also several of his "hits" with a fuller backing, and interspersing them with Vicki's and Jonny's own hit tunes and songs, adding more dimensions and variety to the performance that can keep an audience on their toes - literally - or singing along for hours.
Visit George's web site.
Check out these YouTube videos: Sample 1 Sample 2
Suggested optional donation: $25/$15
Call or email Wayne (02) 9939 8802 to reserve your seat.
Humph Hall
85 Allambie Road
Allambie Heights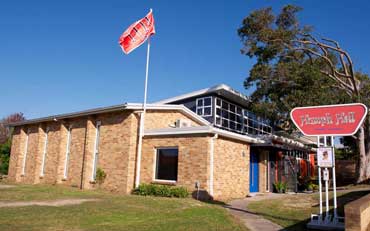 Formerly the Allambie Heights Uniting Church, Humph Hall is now the private home of Gial Leslie and Wayne Richmond.
As with all concerts in Humph Hall, George Papavgeris & his Los Marbles will perform acoustically - no PA system!