Nick Rheinberger returns to Humph Hall

7pm, Friday 7th September 2012
By Wayne Richmond
Posted Monday, April 30, 2012
Nick received a standing ovation when he first performed in Humph Hall in July 2010. Now he is back with special guest Sarah Humphreys.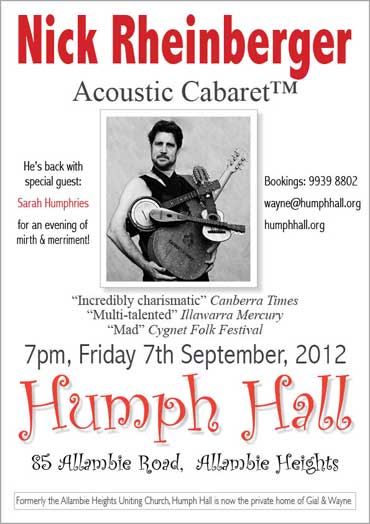 Nick Rheinberger is one of Australia's most versatile entertainers, regularly performing solo, with a swinging blues band, in front of kids, as an MC, a poet, an actor and a comedian, as well as holding down a day job as an ABC radio announcer. At Humph Hall, Nick will be playing his vintage galvanised iron guitar and a collection of small instruments which barely fit his oversized hands.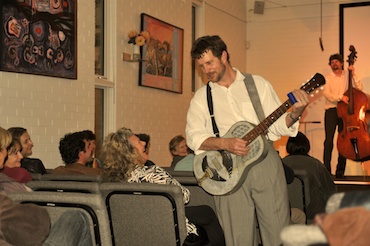 Visit Nick Rheinberger's MySpace web site. Watch YouTube clips of previous Humph Hall appearances.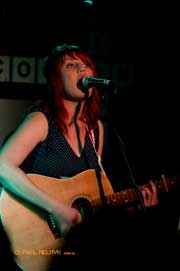 The support act will be Sarah Humphreys. Sarah is a prolific and award winning songwriter (2009 ABC Music Artist of the Year) whose songs have featured in movie and TV soundtracks and even the obligatory Home and Away wedding montage.
Over the past ten years she's supported & toured with artists including Kasey Chambers, Shane Nicholson, Sara Storer, Diesel, Mick Hart, Mark Seymour & Renee Geyer in small pubs, big stages, folk festivals, lounge rooms & everywhere in between.
Dom Alessio from Triple J says:
"Folk-pop doesn't get much better than this… A perfect mix of self-confessed vulnerability and confidence . . ."
"Earthy, grounded and honest . . . Humphreys holds similar visual qualities to an old antique book on the shelf of a second hand book store: she doesn't do much but her stillness encourages the watcher to pay attention to the words within. Luckily they're worth paying attention to." - Drum Media

"Humphreys plays it open and intimate." - Bernard Zuel, Sydney Morning Herald
As with all concerts in Humph Hall, Nick Rheinberger and Sarah Humphreys will perform acoustically - no PA system!
Entry free: (Optional donation: $25/$15)
N.B. Bookings strongly advised as Council regulations limit audience to 50!
Call or email Wayne (02) 9939 8802 to reserve your seat.
Humph Hall
85 Allambie Road
Allambie Heights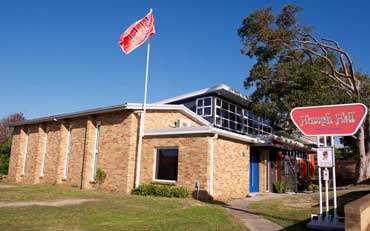 Formerly the Allambie Heights Uniting Church, Humph Hall is now the private home of Gial Leslie and Wayne Richmond.