Mzaza comes to Humph Hall

7pm, Saturday 25th April 2015
By Wayne Richmond
Posted Monday, February 2, 2015
Award winning act MZAZA presents a show like no other, a show that will make your heart beat and your feet dance. Powerful, multilingual vocals matched with sounds and rhythms from faraway places take audiences on an unforgettable musical journey.
With a fascination for making something new from the old, MZAZA's writers and musicians skilfully create their own set of traditions from a tapestry of richly woven influences from France, the Balkans, the Middle East and Sephardic Spain.
Driven by her French and Spanish Sephardic roots, front woman Pauline Maudy sings in French, English, Spanish, Ladino and Turkish. She is an enchanting stage leader who delivers powerful and inspired performances.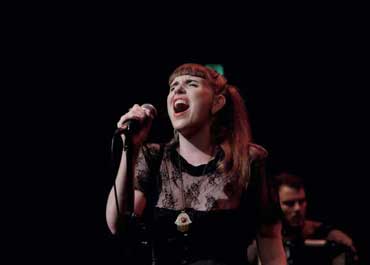 The impressive musicianship of Mzaza – deftly realised with accordion, violin, percussion, double bass and Flamenco guitar – embraces diversity, the old and the new, the familiar and the foreign, through timeless melodies. It is the timelessness of the music and stories that fuels an intense live show, an unforgettable musical journey, that has enraptured audiences at MONA FOMA, Queensland Music Festival, Cygnet, National and Woodford Folk Festivals, and visited airwaves internationally. Jaw-dropping technique, unique compositions and captivating shows have earned Mzaza supports for the likes of Yasmin Levy (Israel) and DJ Click (France).For more information visit their web site. Watch a YouTube clip.
Call or email Wayne (02) 9939 8802 to reserve your seat.
Humph Hall
85 Allambie Road
Allambie Heights

Formerly the Allambie Heights Uniting Church,
Humph Hall
is now the private home of Gial Leslie and Wayne Richmond.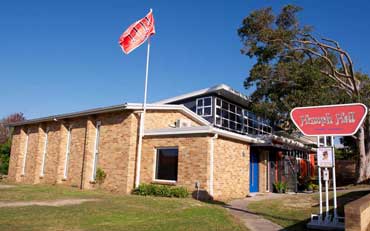 As with all concerts in Humph Hall, Mzaza will be performing acoustically - no PA system!