George Mann (US) + John Broomhall return to Humph Hall

7pm, Saturday 31st January 2015
By Wayne Richmond
Posted Saturday, December 6, 2014
George Mann is US-based singer/songwriter who is also a labour activist and organiser who has toured for many years and produced the 'Hail to the Thief' anti-Bush CD with luminaries such as Tom Paxton, Billy Bragg, Utah Phillips & many more! He released a veterans CD compilation 'Until You Come Home' and a solo CD 'Songs for Jules & Bruce' in 2010. His new CD 'Patience In These Times' will be released in March 2012.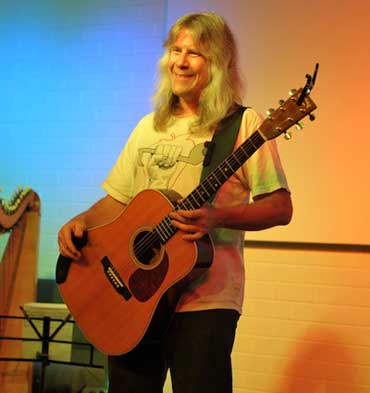 George covers the last century of labour and social activism and his own songs are powerful and funny takes on the state of his nation.
Listening to the songs of John Broomhall is like taking a draft of fresh air," Sue Jarvis once observed in Sydney's Sun Herald. John was born in the mining town of Broken Hill and his early albums reflect on the working life and landscape of Australia's outback.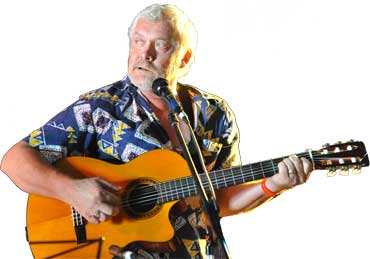 His songs (such as 'Time is a Tempest' which has been performed by Loosely Woven) have been recorded by Alan Scott, Penny Davies & Roger Ilott (who are coming to Humph Hall in July), Vince Brophy, Wongawilli, The Loaded Dog and Gordon Bok among others. John is currently completing a collection of maritime songs 'Shorelines: Australian Songs of the Sea'.
On this occasion George & John will be joined by members of Loosley Woven in a selection of mining songs.
Call or email Wayne (02) 9939 8802 to reserve your seat.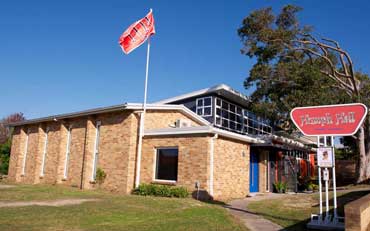 Humph Hall
85 Allambie Road
Allambie Heights
Formerly the Allambie Heights Uniting Church, Humph Hall is now the private home of Gial Leslie and Wayne Richmond.
As with all concerts in Humph Hall George Mann, John Broomhall and Loosely Woven will perform acoustically - no PA system!