Award-winning Swedish folk musician comes to Humph Hall

7pm, Friday 1st March 2013
By Wayne Richmond
Posted Thursday, January 3, 2013
An evening of hauntingly beautiful music
Josefina Paulson is an award winning Swedish folk musician who plays the nyckelharpa or 'keyed fiddle', a traditional stringed instrument. She embraces the instrument's many possibilities, from the roots of the Swedish Uppland tradition, to its large crown of new infuences from other cultures.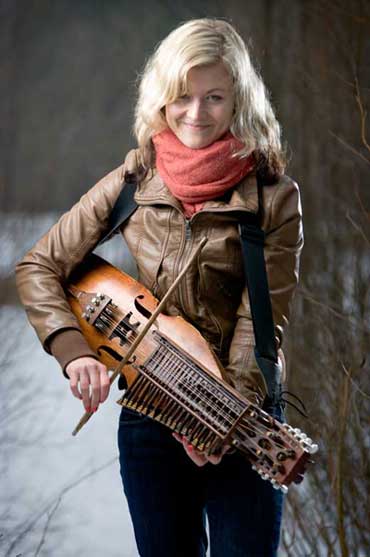 She is a musician standing grounded in her own tradition as she bravely explores new territory.
In Delsbo 2008, Josefina was awarded the title "riksspelman" (national folk musican) by the ZornJury with the motivation "for playing the nyckelharpa lively and skillful, in the tradition of Uppland"
In Västmanland, 2009 she received the Cultural Award from VLT on the grounds that "Josefina IS music"
In 2011 she received the "Bror Hjorth Scholarship" with the jurys motivation "technically brilliant, very committed performance on the nyckelharpa with both the preservation of cultural traditions and a gentle personal and creative rejuvenation"
Josefina has a Bachelor of Music from the Royal Academy of Music in Stockholm, with the nyckelharpa as her main instrument.
Watch a short documentary about Josefina on Vimeo. Visit her web site.
Suggested donation: ($25/$15).
Bookings are advised. Call or email Wayne (02) 9939 8802 to reserve your seat.
Humph Hall
85 Allambie Road
Allambie Heights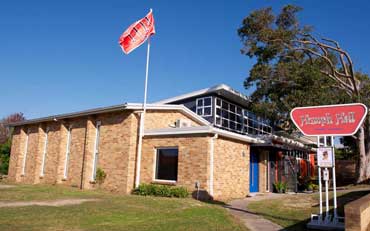 Formerly the Allambie Heights Uniting Church, Humph Hall is now the private home of Gial Leslie and Wayne Richmond.
As with all concerts in Humph Hall, Josefina Paulson will perform acoustically - no PA system! :-)