The Dingo's Breakfast return to Humph Hall

3pm, Sunday 17th April 2016
By Wayne Richmond
Posted Thursday, January 7, 2016
An afternoon of Oz music & poetry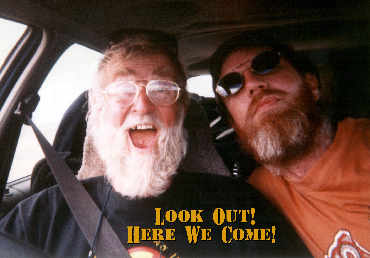 Roger Montgomery & John Angliss, are Dingo's Breakfast, WA's popular touring folk act.
The Dingo's Breakfast tour every summer in the eastern states of Australia, appearing at the very best of the festivals, clubs and venues.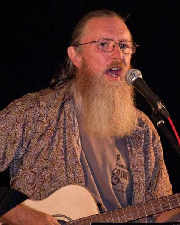 With decades of performance experience under their belts, The Dingo's Breakfast present an electrically eclectic dialectic selection of Oz Music, Poetry and Yarnspinning, with the accent firmly on Comedy . . Beauty!
Dingo's Breakfast concerts are a wonderful mix of Traditional and Contemporary Australian and Irish Songs, lavishly salted with an edgy slam of Performance Poetry. The Dingo's have comprehensively proved that Performance Poetry is not just for breakfasts any more.
The presentation at Humph Hall will include their show 'From the Fields of Connacht Where the White Rocks Grow . . .' - episodes from the Irish Diaspora.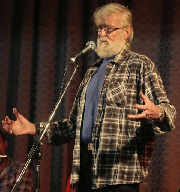 From Cromwell to the White Rocks of Connacht to the Goldfields of Oz, from Kelly of Killane to our own Ned Kelly and down all the years to Thatcher's Britain.
Wild tales of Slavery, Rebellion, Murder and Mayhem.
Amazing stories told with all the verve and black humour for which the Dingo's Breakfast are renowned.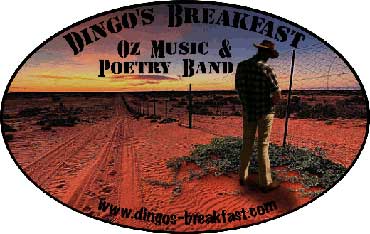 Visit their web site.
Bookings are advised. Call or email Wayne (02) 9939 8802 to reserve your seat.
Humph Hall
85 Allambie Road
Allambie Heights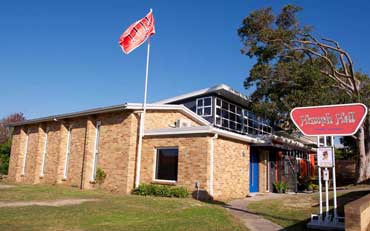 Formerly the Allambie Heights Uniting Church, Humph Hall is now the private home of Gial Leslie and Wayne Richmond.
As with all concerts in Humph Hall, The Dingo's Breakfast will perform acoustically - no PA system! :-)