Martin Pearson's Bolkien Show comes to Humph Hall

7pm, Friday 22nd June 2012
By Wayne Richmond
Posted Sunday, January 1, 2012
The Unfinished Spelling Errors of Bolkien is a lovingly irreverent re-telling of The Lord of the Rings, interspersed with songs. The story sections tend to switch among pointing out the logical inconsistencies and plot holes of the story, highlighting the differences between the book and the movie, and sometimes just careering off the rails, depending on what is funniest at the time.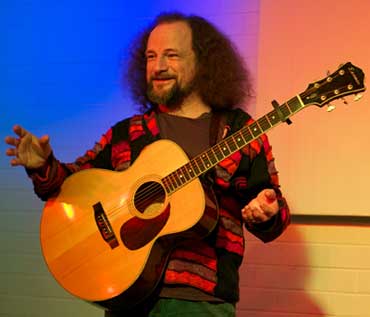 The show is performed by Martin Pearson: comedian, folk singer extraordinaire and all-around nerd.
Martin is a very funny satirical performer who has been amusing, even thrilling audiences around the globe for ages now, and if you haven't seen him live - you're missing out. He is a favourite at folk festivals all around Australia and on Friday 22nd June you can come to Humph Hall and find out why!
Bookings advised as new Council regulations limit audience to 50!
Martin tickles the funny bone. He has an ability to take current events and observations of everyday life, and turn them into side splitting comedy routines. He is also a fine singer & songwriter.Entry by donation ($25/$15).
Call or email Wayne (02) 9939 8802 to reserve your seat.
Humph Hall
85 Allambie Road
Allambie Heights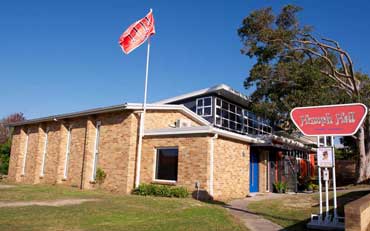 Formerly the Allambie Heights Uniting Church, Humph Hall is now the private home of Gial Leslie and Wayne Richmond.