About Humph Hall

By Wayne Richmond
Posted Tuesday, December 31, 2013
Formerly the Allambie Heights Uniting Church, Humph Hall is now the private residence of Gial Leslie and Wayne Richmond.
It is the 'home' of Loosely Woven and is used by that group for rehearsals and performances.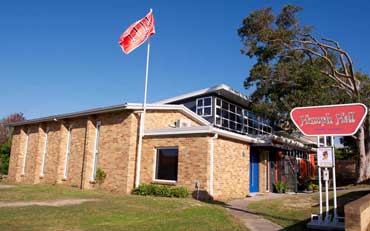 Since it was officially opened in June 2009, Humph Hall has been used for:
Loosely Woven concerts (& recordings)
House Concerts (local & overseas artists)
Film Screenings (The Weavers, Peter, Paul & Mary, The Beatles, Pete Seeger)
Art Exhibitions (local Allambie Heights artists and others)
Music Student concerts
Community Events ('live-to-air' concerts, New Years Eve gatherings etc.)
?????
Artists who have performed at Humph Hall since it opened on 21st June 2009 include:
• Loosely Woven
• Blue Goose Band
• Frankie Armstrong (UK)
• Les Barker (UK)
• Ballpoint Penguins (WA)
• The Dingle Brothers
• Chloe & Jason Roweth
• The Acacia Ensemble
• Nick Rheinberger
• Bruce Watson (VIC)
• Selalu
• Pat Drummond & Karen Lynne
• Cliona Mollins, Fiona McVicars & Wendy Twybill
• Kristina Olsen (USA)
• George Mann (USA)
• The String Contingent
• Cloudstreet (QLD)
• Enzo Toppano (with Barry Crocker, George Gola, Bob Barnard etc.)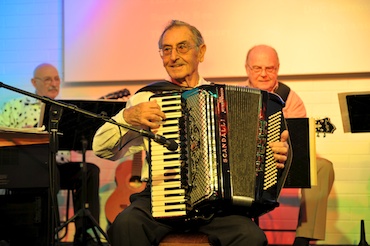 • Martyn Wyndham-Read (UK)
• Keith Donnelly & Flossie Malavialle (UK)
• George Papavgeris (UK)
• Martin Pearson & Liz Frencham
• Eleanor McEvoy (Ireland)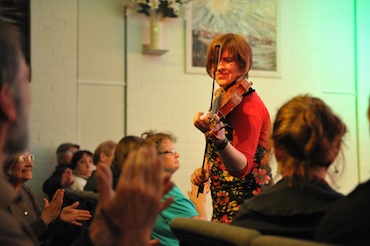 • Ecopella
• The Hottentots
• The Perch Creek Family Jugband
• Vov Dylan Band (with Enzo Toppano)
• Another Train (Kate Delaney & Denis Tracey)
• Wheeze & Suck Band
• Snez
• Alanna & Alicia Egan Band
• Fred Smith
• Nadia Piave & Fuego Blanco Tango Concert
• Ami Williamson
• Bernard Carney (WA)
• New York Public Library + Sarah & Margie
• John Broomhall
• The Beez (Berlin)
• Chris While & Julie Matthews (UK)
• The Lonesome Rangers (US)
Coming up:
• Penny Davies & Roger Ilott
• Gregory Page & Liz Frencham
Subscribe to the Humph Hall/Loosely Woven Mailing List. For more info contact Wayne Richmond on (02) 9939 8802 or (0400) 803 804 or visit the Humph Hall web site.