Northern Beaches Music Festival Fundraiser at Fairlight

7.30pm, Sat 12th January 2013
By Rose McDonald
Posted Sunday, November 18, 2012
Happy New Year from all of us at Fairlight Folk!
We invite you to come and join us on a balmy Saturday evening to enjoy great music in a delightful venue and help support the upcoming Northern Beaches Music Festival to be held in May.
Enjoy the comfort of red leather lounges, beautiful acoustics and family friendly ambience.
BYO (Tea, coffee & soft drink available)
Suggested donation: $20, $15 conc, $40 family
William Street Studios
3 William St Fairlight
Featuring these fabulous performers . . .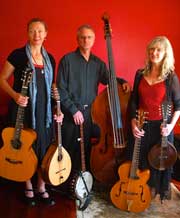 RAPT - Freewheeling jazzfolk RAPT roam through fields rich in folk, celtic, bluegrass, blues, jazz and originals with diverse instrumentation and great harmonies. Their music is uplifting, powerful and exciting. With double bass, guitars, banjo, mandolin and bouzouki their creatively intertwining vocal harmonies are entrancing. RAPT have performed at the Gulgong, Illawarra, St Alban's, Kangaroo Valley and National Folk festivals and are all well known members of the music scene playing in the bands Urban eXcentrics, Tangocentric, Alturas, Folklore and Mothers of Intention. They are currently recording their first album RAPT will feature special guest Ben Palumbo.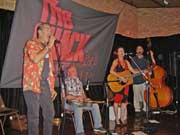 Spasm Band - You name it, they can play it. With the big voices of Andy George & Rhonda Mawer complementing one another, plus the magic of Chris Blanchflower's wild harmonica playing and Graham Vick's funky double bass, these lively and accomplished singers and musicians deliver a diverse combination of jug, blues, roots and folk. Members have perfomed in a variety of other great bands over the years including Country Radio, The East Neasden Spasm Band, Southern Comfort, Greg Quill's Country Radio, Midlife Crisis, the Stovepipe Spasm Band and the Wheeze and Suck Band. The overall sound of this group is a feast for the ears, so get down & enjoy the good time music.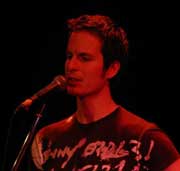 Ben Palumbo - will be joining RAPT. With a unique voice crossing genres of Irish tenor,cool jazz,classical and contemporary,Ben also accesses a sublime falsetto extension soaring to heights that would match any soprano. Since arriving back in Australia from Switzerland in 2011 where he lived and worked, Ben has been working as Monsier P with Paris based Burlesque dancer Jazmin Baret as well as his performing in his own show. A 'must hear' performer.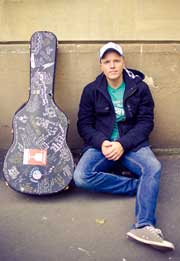 Renny Field - Artist, journeyman, songwriter and performer Renny Field spent much time collecting stories on the road while plying his craft at every opportunity, drawing inspiration from the people and places encountered on the way, from the lonely hotels of regional NSW to the street stages of Berlin and songwriter rooms of London and Dublin. He held court with audiences the world over, connecting with them and helping them get to know him. His music is his life. "The depth of craft in his writing and skill in his performance is extraordinary" - (Drum Media) "...merging experience, wisdom and creativity: that hallowed state all singer/songwriters aspire to" - (Music Review Unsigned, Dublin)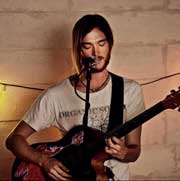 Ryan Collings of the Campervan Dancers, makes folk music for fans based on artists who have influenced him such as Bon Iver, Radiohead, Leonard Cohen, Angus Stone & Ryan Adams. He also likes turtles:-) "Found this guy playing his heart out on the sidewalk...he was not only busking, he was entertaining the whole street!"