Fairlight Folk - Nov 2012

7.30pm, Saturday 24th Nov 2012
By Rosie McDonald
Posted Monday, September 3, 2012
Fairlight Folk Acoustic Lounge
3 William Street
Fairlight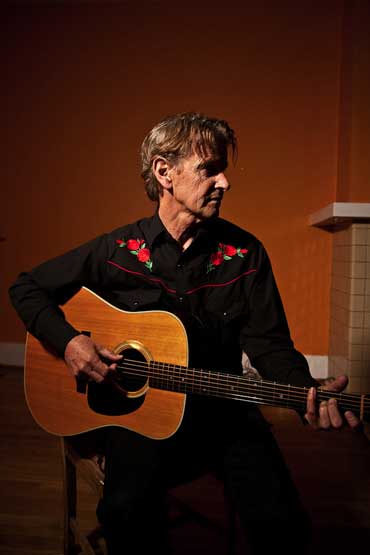 Coming up at Fairlight Folk Acoustic Lounge on 13th August:
Bill Jackson & the Acoustic Orchestra with Peter Fidler & Ruth Hazleton - In 2008 Bill Jackson was awarded the Folk Alliance Australia "Radio presenters album of the year "and was invited to tour the US Alt/Country hotspots with his Acoustic Orchestra (Ruth Hazleton and Peter Fidler). In 2010 he was invited to showcase at the prestigious International Folk Alliance in Memphis as well as gigs in Nashville where he recorded "The Nashville sessions" with Peter Fidler and his Nashville friends.

Nominated for an APRA songwriting award in 2011, Bill toured for the 3rd time to the US where he recorded his album Jerilderie at Silvertone studios Nashville released Sept 2011. He will be sharing his storytelling songs influenced by some of his personal icons including Ned Kelly and Bob Dylan as well as " Hank, Morphine, high country lovers and our shared common experiences" at this very special event.
Snez - Award winning songwriter, received wide praise for her debut album 'Gypsy soul' (2009). She's been on road touring Australia for the last two years with her co-writer, producer and guitarist Stewart Peters.They squeezed their world into a van for months at a time, visiting remote and regional Australia, sharing stories and songs, gathering and writing more ... and loving every minute of it!
Snez is a maverick in the independent music scene, defying any old pigeonhole ... never afraid to put her heart on her sleeve.

Snez has shared the stage with notable artists including Renee Geyer, Jenny Morris, Robyne Dunn, Mahalia Barnes, Gangajang and has been co-writing and performing with Stewart Peters,for 5 years. Snez and Stewart will include songs from her latest album released in April 2012, "8 lives left to lose"
Tommy Pickett - "If a big cluster of Paul Simon songs collided in outer space with a pile of Neil Young songs, then the whole flaming inferno was hosed down by a Leonard Cohen firetruck, and the pieces were swept up, after hours by Jack Johnson, whistling a Paul Kelly song... Tommy would probably be to blame for the whole mess".

Featuring catchy, slick, hooky, clever songwriting, Tommy's songs are upbeat, buoyant and blatantly folky. He has performed at The Basement, The Vanguard, The El Rocco Room, The Fig, and the Old Manly Boatshed.
Tommy's band, Jefferson Grove, are in the process of making an album which is due for release in the coming months but tonight he's flying solo
Entry by donation
$15 per adult
$10 concession and Folk Fed members
$30 family (2 adults + kids)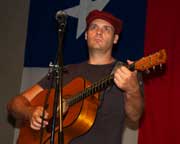 Fairlight folk acoustic lounge is a not for profit venue run by musicians for musicians.Run quarterly for the past 4 years ,FFAL has seen performances from many fine interstate and international performers and has become a greatly anticipated event. With a candle lit ambience and red leather lounges, cafe style seating and lovely acoustics this gallery/church in Fairlight is a BYOG affair. Tea,coffee and soft drinks available.
Information: (0412) 949 842 or visit our web site.