Fairlight Folk - May 2015

7.30pm, Saturday 16th May 2015
By Rosie McDonald
Posted Sunday, May 10, 2015
Fairlight Folk Acoustic Lounge
3 William Street
Fairlight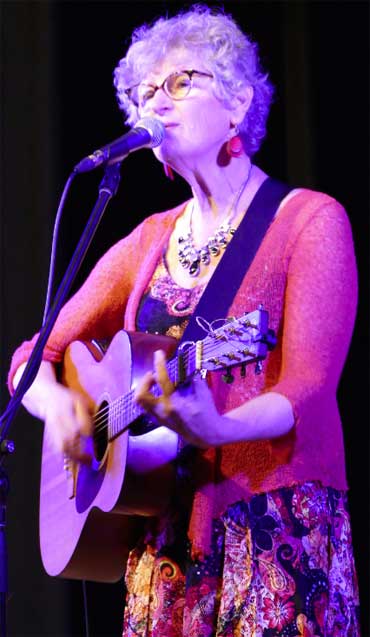 Coming up at Fairlight Folk Acoustic Lounge on 13th August:
Christine Wheeler & Friends - Christine Wheeler is a leading voice in the Australian folk music scene .Exceptional guitar/bouzouki player Leigh Birkettt's musical imagination overlay's jazz chords onto a Celtic sound. Joining them is celebrated bassist Michael Vidale's,one of Australia's most sought-after bass players whose musical credits range from Don Walker to Slim Dusty to The Whitlams. Jim Moginie ( Midnight Oil, The Break, Producer) is a long time friend and collaborator.Together they present a program some of the iconic Henry Lawson material, as well as songs from more exotic places from Greece to North America. Chris and Leigh produced an album of Henry Lawson poetry set to music, described as 'a landmark in the interpretation of Australian folk song' by Graham McDonald of the National Film and Sound Archive. Chris and Michael played together in award winning Australian Celtic band Wheelers and Dealers. Chris' classic folk-style singing voice evokes comparisons with Maddy Prior and Joan Baez. This will be a concert not to miss!
Nick Charles - "Australia's virtuoso of acoustic blues & roots" - With years touring the world playing festivals and concerts, including 10 US tours and 12 acclaimed albums,we are delighted Nick Charles is coming back to play at Fairlight Folk, all the way from Victoria. This show is a must for lovers of great guitar music and folk blues. 'Into the Blues', Nick's latest album has won numerous awards and accolades including Blues album of the Year 2103, Blues song of the year 2012/2013, Solo performer of the year ,Vic-2013 and 2014 Port Fairy Festival artist of the year !
Having toured with the likes of BB King,Taj Mahal and Chris Smithers, Nick Charles is has a lifetime of stories and songs from the world's musical highways.
Jeremy Smith - We welcome back Fairlight Folk's own son, Jeremy Smith, who has become a regular and versatile player on the local acoustic scene as a solo or duo act or playing in the Zoe Elliot band. Raised in the rhythms of Celtic folk, Jeremy has since been influenced by the folk rock giants of the 20th century, as well as his own Irish heritage. He will perform solo on this night.Jeremy is also responsible for our web site set up and maintenance as well as a driving force in the venue.
Following the devastating earthquake in Nepal,we have invited tour guide, Lyn Taylor, who was there at the time, to come and speak. We will be collecting money on the night if you would like to contribute to the appeal.Every bit helps.
Entry by donation
$20 per adult
$15 concession and Folk Fed members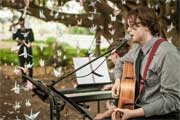 Fairlight folk acoustic lounge is a not for profit venue run by musicians for musicians. Run quarterly for the past 6 years, FFAL has seen performances from many fine interstate and international performers and has become a greatly anticipated event. With a candlelit ambience and red leather lounges, cafe style seating and lovely acoustics this gallery/church in Fairlight is a BYOG affair. Tea,coffee and soft drinks available.
Information: (0438) 091 885 or visit our web site.