Gallie, The Faraway Eyes & RAPT at Fairlight Folk

7.30pm, Saturday 13th August 2016
By Rosie McDonald
Posted Sunday, July 3, 2016
Fairlight Folk Acoustic Lounge
3 William Street
Fairlight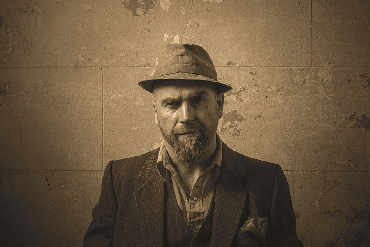 Coming up at Fairlight Folk Acoustic Lounge on 13th August:
Gallie - Tom Waits once said "The world is a hellish place, and bad writing is destroying the quality of our suffering;" the very same Tom Waits which then went on to vote Gallie as a finalists of the International Songwriting Contest. In the short time Gallie has called Australia his home, he has crashed into the gate of the Australian music industries consciousness, with Stephen Pigram recording his song 'Look Away (Walking Blues)' and making it to a number of best of the year lists, from press and radio including:
​Top 16 - Tracks of the year - Paul Gough ABC Inside Sleeve,
Top 15 -Album of the year Brian Wise, Triple R,
Top 4 - Album of the year Stuart Coupe, Dirt Music show 2SER Sydney
The Faraway Eyes - A country & blues quintet from Australia comprising of 3 strong female singers: Deanne Dale, Heather Johnstone, and Meredith Osborne - and 2 male instrumentalists: Paul (Buck) Buckberry & Nigel Lever. The girls live in the Blue Mountains; the boys live in Sydney. Their repertoire consists largely of Americana songs either written or interpreted by their cofounder's (or faraway-duo) Buck & Deanne, on topics ranging from September 11 2001 to Crosby, Stills & Nash covers. The group performs in a cool-headed, playful manner that is informed by the Great American Song book and the sound of Laurel Canyon.
RAPT - Based in Sydney and the Blue Mountains, and described as an interesting fusion of blues, folk, jazz, their arrangements are instantly appealing, personal and travel the paths of their collective experience as they take you into their world.
​
With strong vocals and diverse instrumentation - guitars, double basses, mandolin, banjo, bouzouki and occasional bodhran – their varied influences and stories give strength to their own compositions with ideas stemming from musing on friendship and finding life's bliss on a rainy mountain trip, to a family's odyssey from Liverpool to rural WA, to passionate Hungarian drive and the strong connection between solace and friendship.

RAPT also bring new interpretations to the works of others employing humour, poignance and sometimes driving rhythms of tunes to communicate. Their version of the traditional blues song Nobody's Fault is a constant request as is Leonard Cohen's Bird on the wire.
Entry by donation
$20 per adult
$15 concession and Folk Fed members
Tickets at the door, first in best seated.
Tea, coffee, bikkies etc.
BYO food, favourite drink.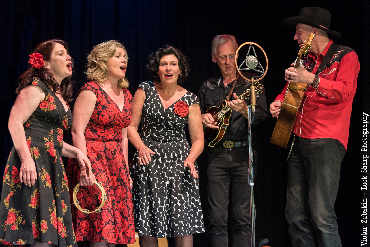 Fairlight folk acoustic lounge is a not for profit venue run by musicians for musicians. Run quarterly for the past 6 years, FFAL has seen performances from many fine interstate and international performers and has become a greatly anticipated event. With a candlelit ambience and red leather lounges, cafe style seating and lovely acoustics this gallery/church in Fairlight is a BYOG affair. Tea,coffee and soft drinks available.
Information: (0438) 091 885 or visit our web site.