Fairlight Folk - April 2011

7.30pm, Saturday 2nd April 2011
By Rosie McDonald
Posted Sunday, December 12, 2010
Fairlight Folk Acoustic Lounge
3 William Street
Fairlight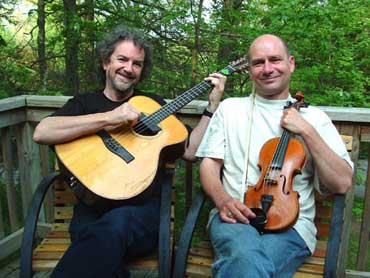 Coming up at Fairlight Folk Acoustic Lounge on 14th August:
Andy Irvine & Rens van der Zalm - Andy Irvine is one of the great Irish singers, his voice one of a handful of truly great ones that gets to the very soul of Ireland. He has been hailed as "a tradition in himself".From Sweeney's Men in the mid 60s, to the enormous success of Planxty in the 70s and then from Patrick Street to Andy Irvine & Dónal Lunny's Mozaik. Musician, singer, songwriter, Andy has maintained his highly individual performing skills throughout his 45 year career. Rens van der Zalm is a musician of multiple talents: he is not only a skilled guitarist, but is equally accomplished on the fiddle, mandolin, keyboards, accordion and whistle. Rens' instrumental skills are combined with an ability to apply his expertise to a wide variety of musical styles Tied up as they both are with their respective careers, Rens and Andy's personal and musical friendship has become so compelling that Rens regularly reserves time to accompany Andy in the studio and on tour.
Folklore - Rosie McDonald from 'Mothers of Intention' & 'RAPT' on guitar, Anthony Woolcott from 'Triantan' on bodhran, Para Celtic harpist Cliona Molins & Fiona McVicar on Irish traditional fiddle. These musical wanderers play a mix of traditional and contemporary folk with great harmonies and a whole lot of love for good music and good company - letting the music and verse tell their stories and take us to a timeless place.
Entry by donation
$15 per adult
$10 concession and Folk Fed members
$30 family (2 adults + kids)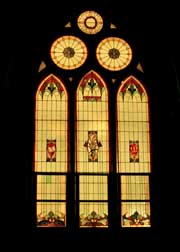 Fairlight folk acoustic lounge is a not for profit venue run by musicians for musicians.Run quarterly for the past 4 years ,FFAL has seen performances from many fine interstate and international performers and has become a greatly anticipated event. With a candle lit ambience and red leather lounges, cafe style seating and lovely acoustics this gallery/church in Fairlight is a BYOG affair. Tea,coffee and soft drinks available.

Information: (0412) 949 842 or visit our web site.