Farewell Cafe Dalor March 2012

Cafe Dalor closed for business early March 2012
By Roger Fyfe
Posted Saturday, January 14, 2012
It's a wrap!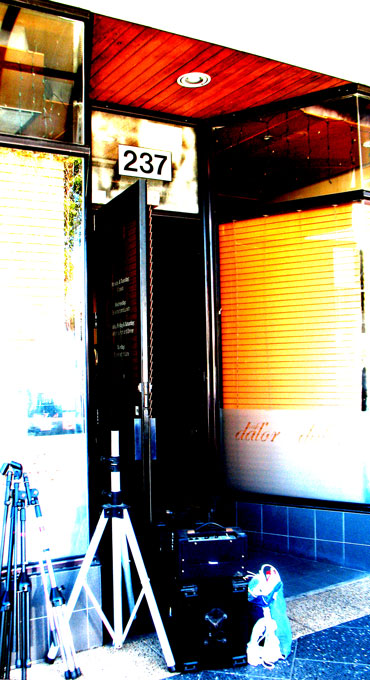 The closure of Cafe Dalor earlier in March brings to an end the successful Cafe Dalor Open Mic Fridays held for the year March 2011 - March 2012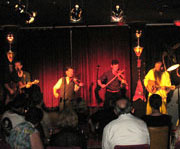 Battlefield Band at The Camelot Lounge (left). The regular gig developed into a great community event and this is a good opporrtunity to give thanks to all involved and to those who contributed their time & resources to make it happen. A mix of folk, songwriter & acoustic cafe performance styles from various ages & backgrounds brought together an easy going audience with entertainment, good food and hospitality with full publicity covering the events. Some of the friendships made could be easily seen at those attending (and dancing at) the final re-located Battlefield Band Gig at The Camelot Lounge Sydney on March 14th 2012.

Listed below from top left to bottom right are the names of the artists on the kalideskope/montage - just some of the performers who supported the growth of this venue during this time. The Open Mic Performers Link page provides the full history of people & details.
Pal Sheldon & Zelda Sheldon, Lance Whear, Christine Wheeler & Leigh Birkett, The Snakemen Craig Edmondson & Stefano Cosentino, John Chesher, Charli Rainford & Matt Gerber, The Battlefield Band gig, Kate Delaney & Denis Tracy, Keyna Wilkins, the highland fling, Ian Macintosh, Esther Lamb, Jimmy Parbuckle, Jeremy Harrison, Jennifer Lees, Kerry Furlong, Ian Henry & Stephen Kerr (pipe special), Beck Fielding, Max Gregory & Sonia Bennett, Roger Fyfe & Beck Fielding, Linda Wood, Chefs Kevin & Jamila, The Book of Vilah, Charli Rainford, Stefano Cosentino, Allan Murray, Bill Bekric Maggie Haung & Mary Jane Field, Russell Neal, Jasmine Beth, Renee Jonas, Roger Fyfe . . . & SO Records (whilst trading) Also not shown Steve & Naomi Crain, and Margaret & Bob Fagan who were to perform in April/May.
Thanks again to all who followed and supported Cafe Dalor Open Mic Fridays during the last year.

Notification will be given should a similar venue open in the near future